Blockchain gaming company MIXMARVEL has partnered with Refereum on their premier title, HyperDragons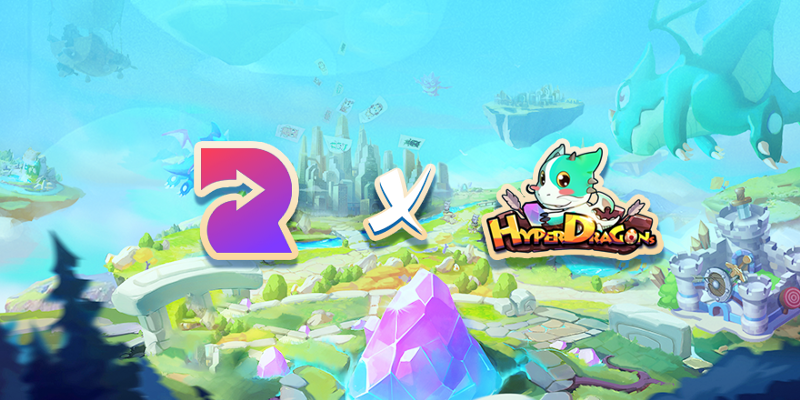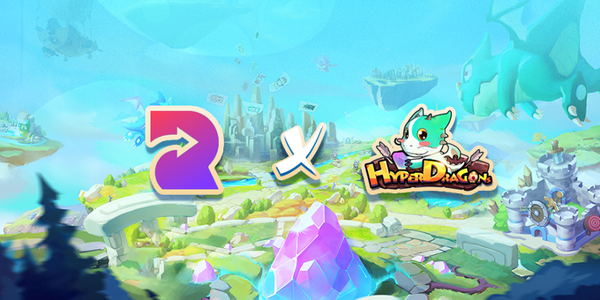 We're pleased to announce our partnership with MIXMARVEL on their premier blockchain game HyperDragons. HyperDragons is the first Blockchain game to utilize the Refereum Growth Engine to grow their community. Starting today HyperDragon players can earn game rewards for completing actions via the Refereum Growth Engine on the HyperDragons website.
These actions are aimed at empowering the community to fuel its growth. Rewardable actions include joining the HyperDragon online social followings, referring friends, and doing specific in-game activities like battling the arena. As part of the partnership, players can even unlock an exclusive Refereum Dragon.
What is the Growth Engine?
It's a turn-key solution ideal for any crypto-company, or game studio, to use for growing, mobilizing, and rewarding their communities. The Growth Engine widget allows Refereum partners to directly reward their most active community members for their engagement and interactions with tokens and other prizes.
How does it work?
The Growth Engine widget is embedded on the partner's website with just a few lines of code. Setup is easy and anyone can quickly design and deploy a series of quests, like micro-tasks, for users that are fun and easy to do. Each task is aimed at growing the community and strengthening the relationship between the company and its members. Partners can also amplify their content schedule by syncing it with the Growth Engine and incentivizing the sharing of fresh content. To further incentivize engagement, partners can set a deadline for when a set of activities must be completed by.
One of our goals at Refereum is combining the awesome power of our Growth Engine with projects we care deeply about to enable the rapid growth of a strong community to set them on the road to success.
Refereum Growth Engine live on HyperDragons.com
About MIXMARVEL & HyperDragons:
MIXMARVEL is a community and content sharing platform where blockchain enthusiasts can create their own content and interact with peers. No matter if you are a veteran blockchain expert, an early adopter or newly joined enthusiast, you can enjoy everything blockchain and decentralization have to offer in a fun and engaging community.
New games, development toolkits, and tons of player created content is being added on a monthly basis. MixMarvel has already teamed up with Tenfold Protocol, built to improve scalability speed on the blockchain, to make the gameplay and battle systems move faster and smoother for users. Just last week the team released a feature to overcome a massive challenge in the industry; having to create a crypto wallet before playing the game. Keeping the nature of decentralization, now anyone can get a dragon, even if they don't have a wallet.
HyperDragons is a blockchain-based strategy game with a community-driven economy and immutable game balance running on smart contracts. All game assets, cute warrior dragons, are stored in the Ethereum blockchain as ERC-721 tokens and can be easily traded, exchanged or transferred. Players can enjoy the fun of cultivating their dragons, battle with them in the arena, and increase their value through the playing process.
Why MIXMARVEL is using the Refereum Growth Engine for HypeDragons:
"We know that a strong community is crucial for the success of Blockchain Games and partnership with Refereum provides us with the tools to continue to grow an engaged, healthy HyperDragons community." -YiYi. MixMarvel co-founder
To learn more, about HyperDragons and see the growth engine in action, click here.
Do you want to learn more about Refereum's Growth Engine? Ping us at growthengine@refereum.com.
https://twitter.com/MIXMARVELGAME
https://www.facebook.com/mixmarvelplatform
HyperDragons social media:
Twitter: https://twitter.com/MixHyperDragons
Facebook: https://www.facebook.com/MixHyperDragons/
Telegram: https://t.me/HyperDragons
Discord:https://discord.gg/MxrBAD5