Welcome to the new Refereum
The new Refereum is here.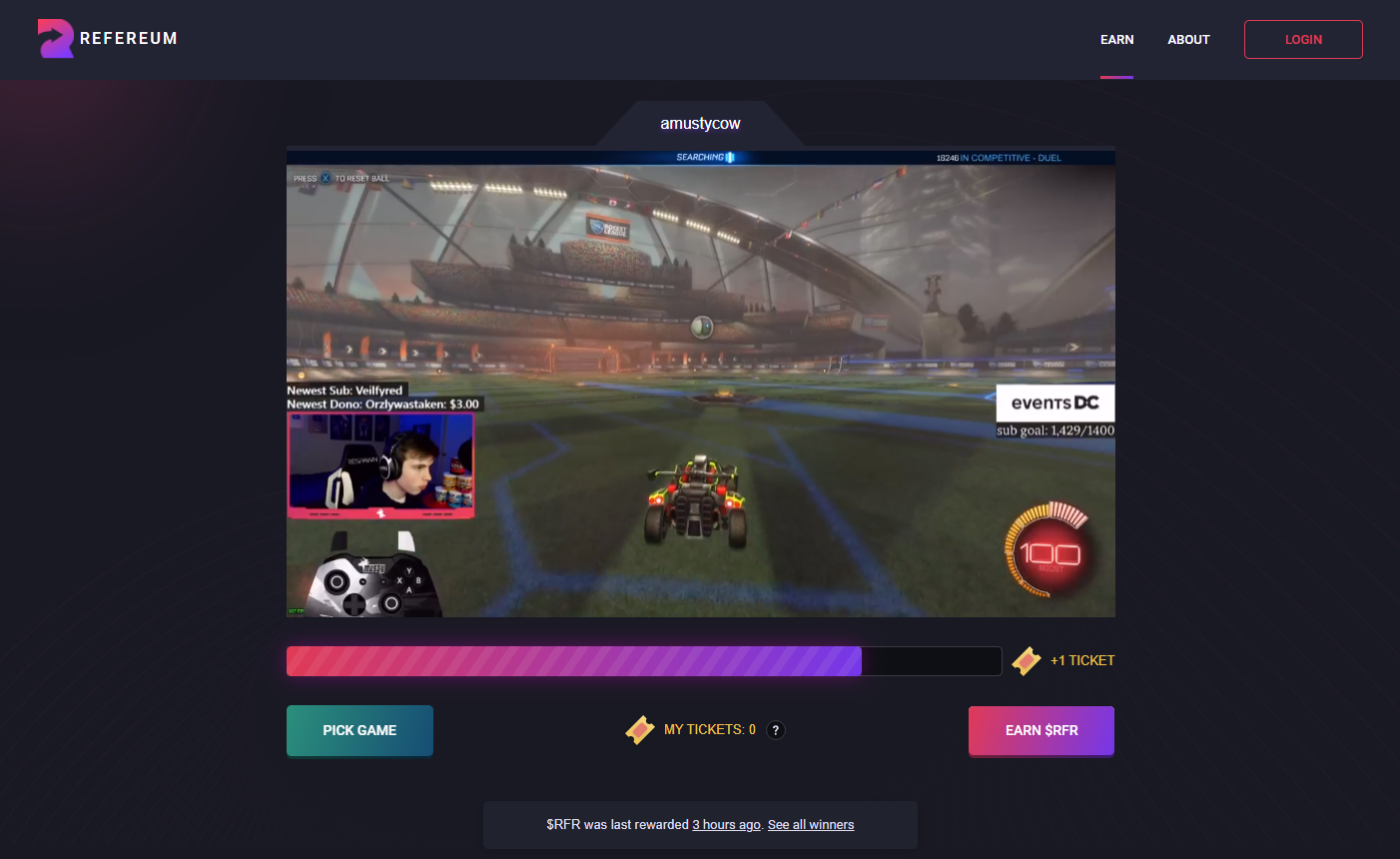 Welcome back gamers. We're so glad you're here.
Today, we're proud to say the updated Refereum platform is now live.
Shout out to our community and beta testers who helped shape our future.  

See it on Refereum.com
As discussed in our last post, the new Refereum:
Is super simple to use
Let's you pick your favorite top games
Automatically creates a page for streamers
And a lot more, keep scrolling!

How do I use the new Refereum?
When you enter the new Refereum, you'll start watching a stream and earning: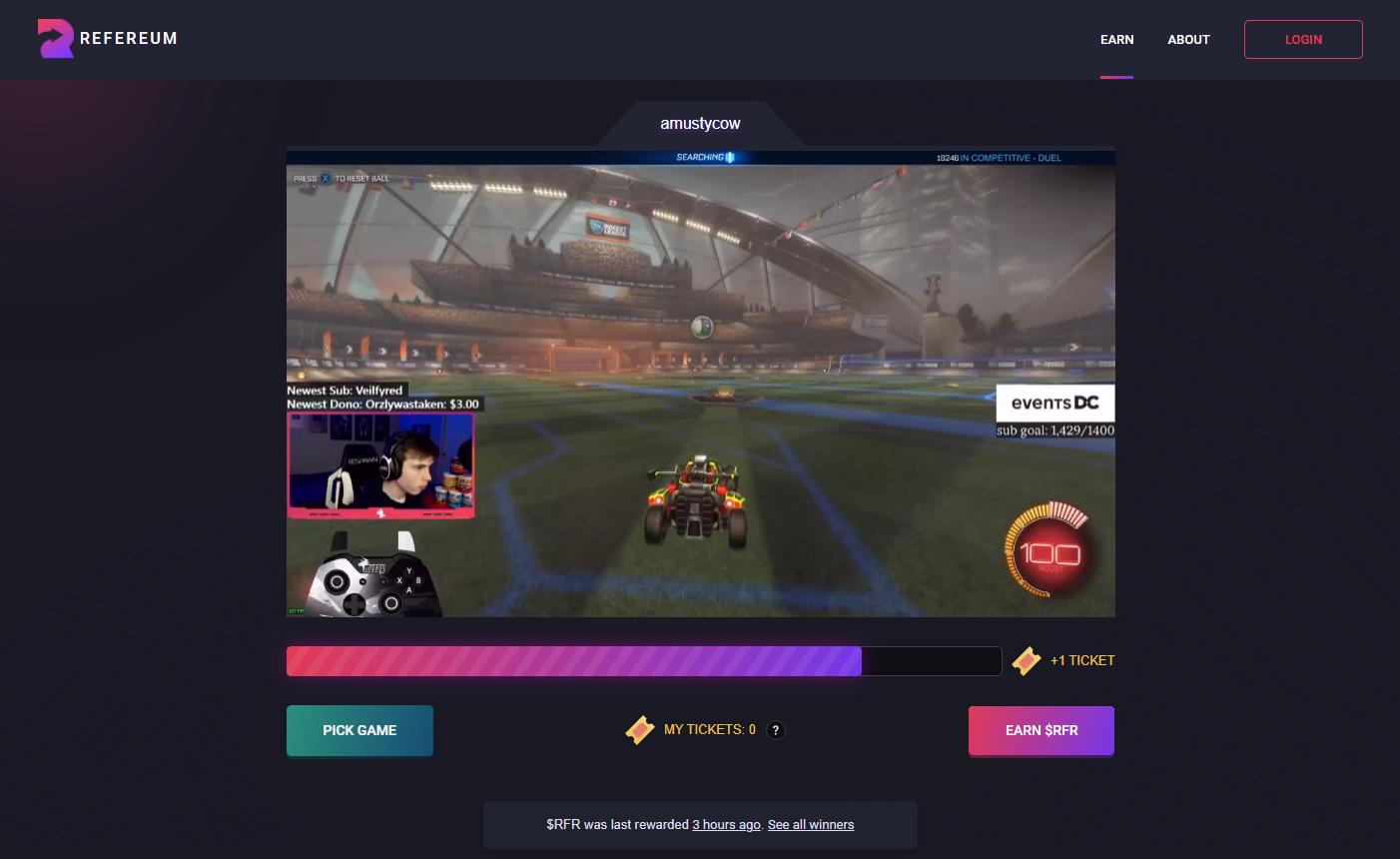 When you watch a stream, the bar below the stream fills up and you earn a ticket. The bar fills up every minute of watching - but will pause if you pause the stream. Every time you fill the bar, you earn a ticket. You can earn as many tickets as you want.
To claim a reward, you must sign into Twitch to earn your tickets: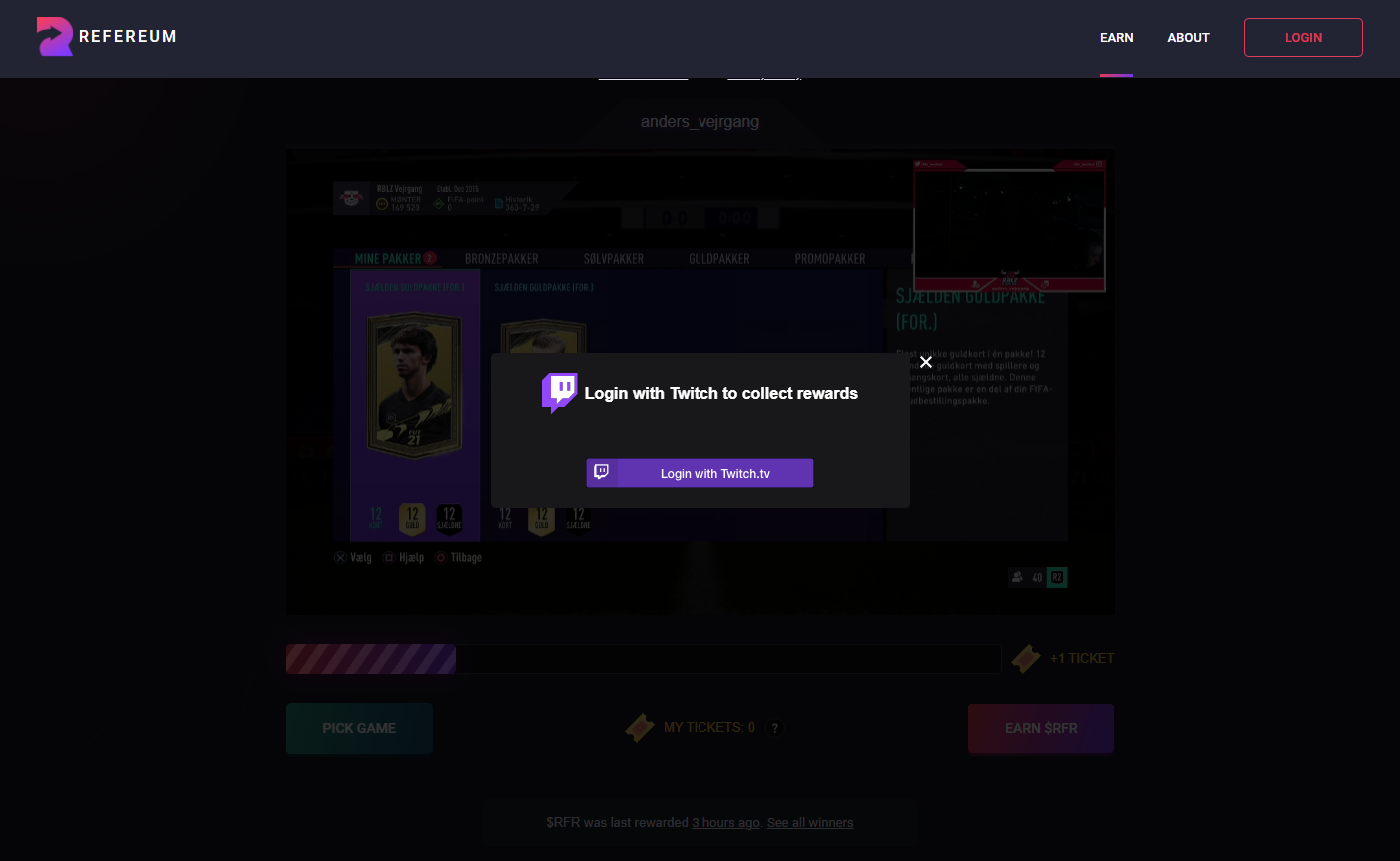 After you sign in, you will be prompted to click the red button on the lower right of the stream that says "Earn $RFR" and be asked to add your Ethereum address in order to collect $RFR as seen below: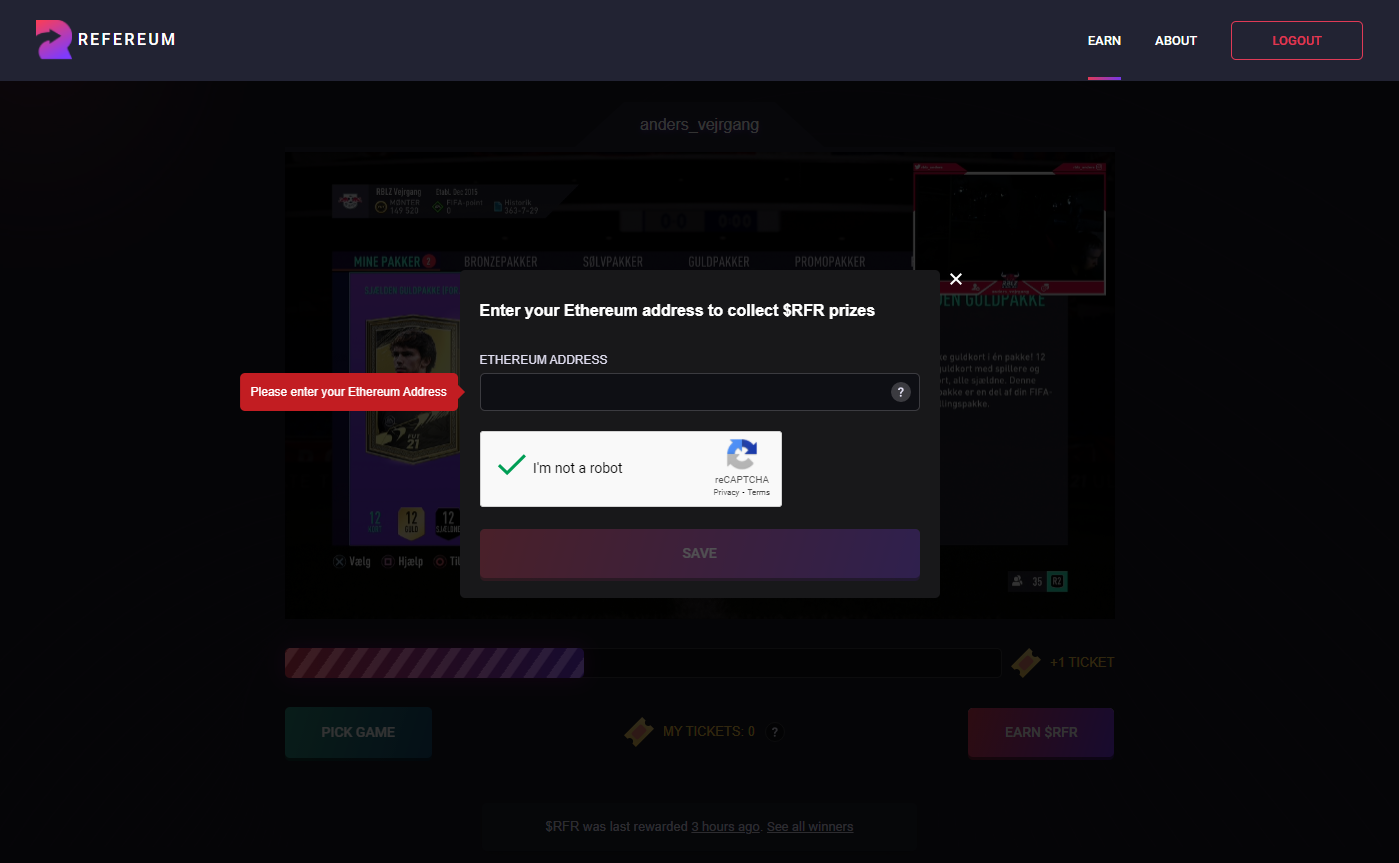 Confused or need help creating your Ethereum address? You can read more about it here or watch the tutorial below:
The Refereum platform rewards gamers like you every few hours. To pick a winner, it puts all the tickets that have been earned into a pot and picks a random ticket. The owner of that ticket wins! The winner is automatically sent the $RFR reward to their Ethereum address that they entered and are emailed with more detailed information. Once someone wins, their tickets are reset to zero and they are welcome to start again.
When you win, you will get an automatic reward of $RFR to your Ethereum address and an email that looks like this: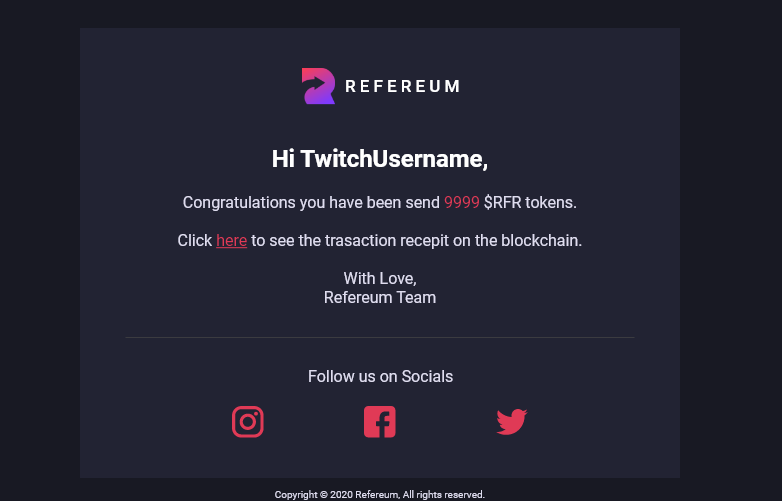 You can see a public list of the sent $RFR (to anonymous Ethereum addresses) and winners linked on a streamer page or right here.
Want to pick a different game and keep earning? Just click the blue button in the bottom left of the stream to pick your favorite game:

Anything else changed?
All of the above comes with new code enhancements, blockchain payment infrastructure improvements, additional account security layers, and more. We are now in a much better position to react to your feedback about the future of the platform.
I have a question or concern! Who can I contact?
As always, we'rehanging  in our discord channel or you can email team@refereum.com.
Thanks again
Thanks again for being here - we look forward to your prize earning feedback! Refereum is built upon your feedback and we would love to hear from you!

With love,
The Refereum team