The Refereum token sale is complete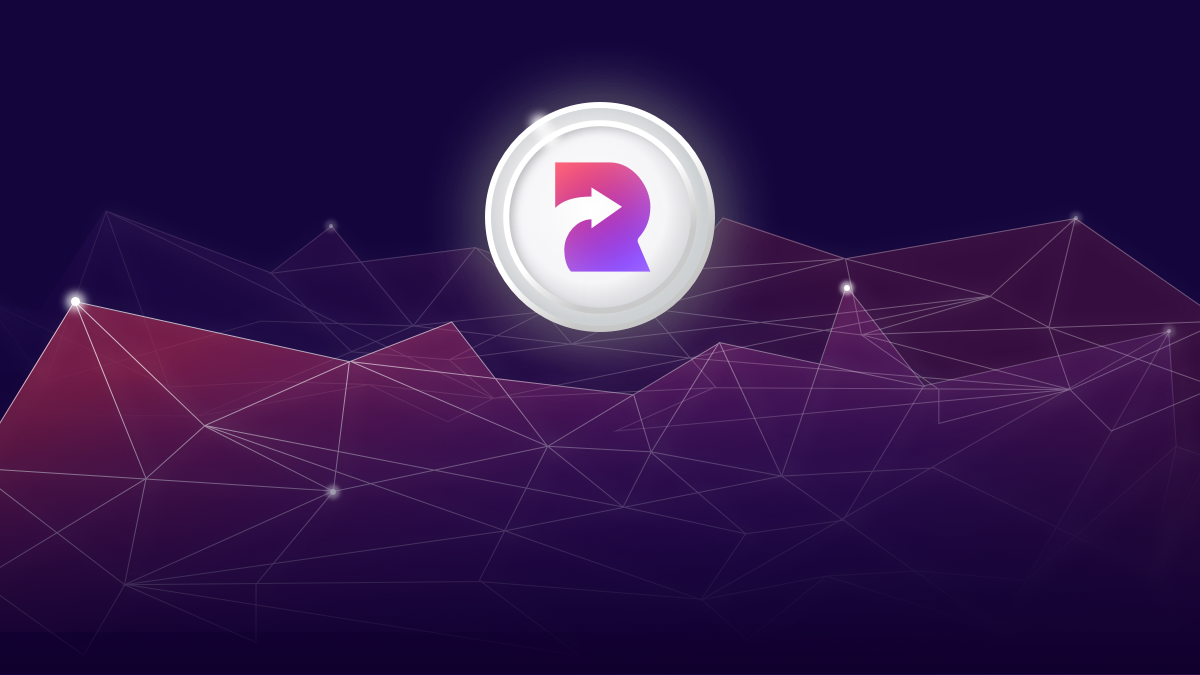 Thank you. Thank you for your incredible support of our platform and efforts for a better-rewarding world. Refereum has become one of the largest blockchain projects and communities of all time, and the community response to our project and platform has been both overwhelming and deeply humbling. Know that we're committed to serving this community for years to come.
We hope you take the time to read more than the title here, there's a lot to catch up on.
Community Update
Our community of gamers, streamers and developers has continued to grow at an unprecedented rate. Over just mere weeks, our technology has attracted:
300,000+ gamers, streamers and viewers on Refereum.com
70,000+ hours of Fortnite by Epic Games (currently sponsored game) streamed on Refereum
1st blockchain community to hit both 75K and 100K max group size in Telegram
Dozens of blockchain companies want to deploy the Refereum platform's growth tools
Token Sale Update
Community interest to participate in our token sale outstripped our wildest imagination. Over 150,000 people registered for our whitelist. And total requested purchases for our technology exceeded 1,000,000 ETH ($800,000,000 USD).
We are honored to announce Refereum met its target sales quota:
Total purchase requests: 1M+ ETH ($800M+ USD) from over 150k whitelist or waitlist members.
Total ETH accepted in presale: Approx 40K ETH
Total value of ETH accepted: Approx $27.8M at Feb 5 closing ETH price on coinmarketcap.com.
% of Refereum tokens sold: Approx 40% of all Refereum tokens.
After taking into consideration advice and feedback from our advisors and legal teams, we made the decision to cancel our public sale. The following is a summary of the top 3 most important reasons:
#1 — Protect the Community from Scammers
We had originally intended to reserve some tokens for the public token sale, but there has been a huge increase in recent scams and hacks this month. Taking care of our community and supporters is vital to us. It personally weighs on us to see our names and photos used to scam our customers, and our priority is to minimize damage. Many token projects simply write off this damage by saying "that's par for the course". But as noted in our past updates, we don't accept that for our community. Performing the sale in a more private manner enabled us to keep scammers from intercepting our process, and was remarkably successful compared to the approaches of other recent high-profile projects.
#2 — Avoid Detrimentally Tiny Purchases
Even if we had had a public token sale, individual contributors from our whitelist (which had 150K+ people) would only have been able to purchase a tiny amount. For example, if we had collected $10M from a public sale, each customer would have only been able to purchase about $50 in tokens — something that would have left many customers dissatisfied. Additionally, KYC/AML administrative fees and human labor to verify would have taken a majority of revenue that could be better sent to the community or used for new features on a platform. Purchases this small were a loss for all parties, or "Gas Wars" would have resulted from a public address queue.
#3 — Utility Tokens are for Marketing
It has been, and continues to be, our mission to use blockchain technology, Refereum tokens, the Ethereum blockchain, on-chain + off-chain tools, and and web integrations to build and reward communities and conversions in a transparent and equitable ecosystem in our live platform and on the blockchain. As mentioned in countless and consistent messages across our channels, we are only interested in real world users and global enterprise customers. We are excited to continue our work with both gaming and blockchain initiatives who efficiently deploy Refereum utility tokens. We went through a manual process of reviewing every customer through the whitelist, surveys, and personal interactions, to make sure they would use our product as intended.
Thanks for reading through, we also have some good news:
Announcing: EarnDrop
Serving our community of supporters has been, and remains, our top priority. We recognize that cancelling the public token sale will upset some members of our community (and others who just recently joined the whitelist) and make them feel left out. That's why we're excited to announce our solution for fans of the project that rewards RFR tokens, for free, via our new EarnDrop program.
We will determine the number of RFR tokens that each community member receives based on the following criteria:
Their level of their participation in our Seasons (Season 1 getting even more rewards than mentioned prior!)
The timing of when they joined the whitelist / waitlist
The relative value of their contributions to the Refereum community
Individuals who have been long-time proponents of our project or who have made significant contributions will be recognized and rewarded. Season 1 token rewards will be rewarded next week after some shipping and handling time. In addition, it's not too late to earn RFR utility tokens in Season 2. We want to be as inclusive as possible. Earn more today on Refereum.com!
Moreover, aligned with Refereum's ability to properly attribute and reward participants in the marketing funnels as noted in the whitepaper and product, multiple blockchain projects have asked to use Refereum's system to help them grow their own communities. As a reward, individuals who joined the whitelist and/or waitlist will receive "Refereum Genesis Community" status and can be entered for a continuous EarnDrop from other blockchain projects. We look forward to announcing more details soon.
Product Update
On the product side, we are thrilled that some of the most prominent companies in gaming have reached out to work with us on our scalable enterprise solution for referral marketing on the Ethereum blockchain.
What's more, we have already built and released multiple tools and integrations for these enterprise customers, including:
Social Media Channel Integrations: Telegram (join and bots), Facebook, Google, Discord, Twitch (sign-in), Twitter (follow), and YouTube view (beta)
Platforms (Web Interfaces): Refereum Contest Platform, Refereum Streaming Embed Platform, Refereum Video Embed Platform, Telegram Contest Bot (beta)
Blockchain: Metamask Payment Gateway, KYC + AML conversion funnel
Each of these customers aims to improve their own marketing conversion funnels, increase game purchases, and reward streamers. Gamers can earn rewards for what they love to do, streamers can earn a living, and developers can improve their marketing campaigns.
And while we can't name drop just yet, we look forward to on-boarding them onto our solution and creating even more opportunities and rewards for our community.
This community is our world.
We have worked long days to best serve you, and will continue to do so beyond this highly successful token sale period. We know many will be disappointed, but we are just getting started. We're back to work on a great experience for you. We know that if you stick with us, we will all have a long and prosperous journey ahead.
Dylan will be in Telegram and all social channels to discuss with you for the foreseeable future, can answer questions, and get you more details.
With everlasting love,
~The Refereum Team
EDIT: Dylan has responded to some questions and concerns here in the help center.
Come Discuss with Us: