Refereum, DLive, Tron, and Bittorrent Team Together to Encourage Social Distancing During COVID-19
Refereum, DLive, Tron, and Bittorrent team together to encourage social distancing during COVID-19 by rewarding users with RFR and Steam digital keys for various games during the pandemic outbreak. #stayhomegamemore is our latest campaign for our community.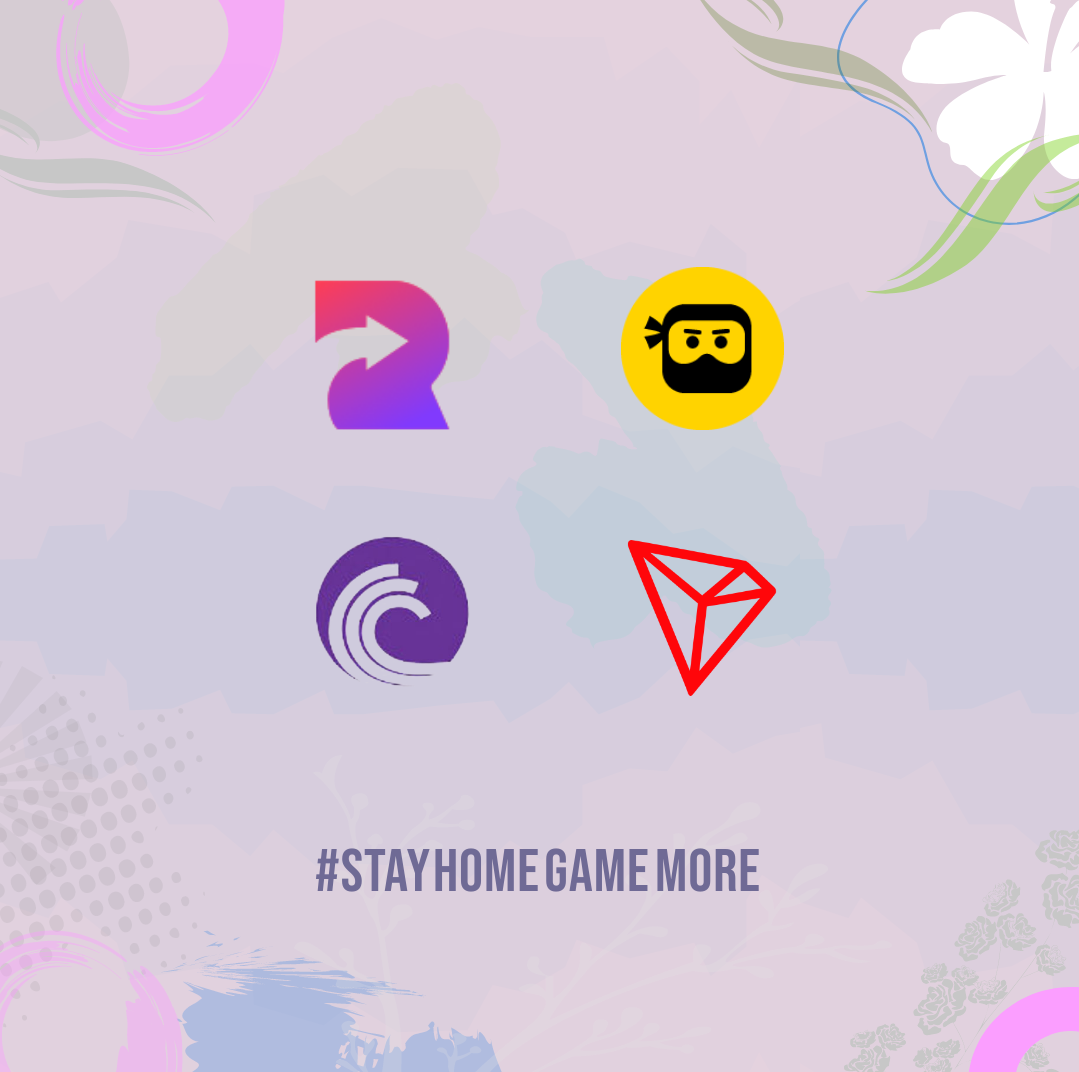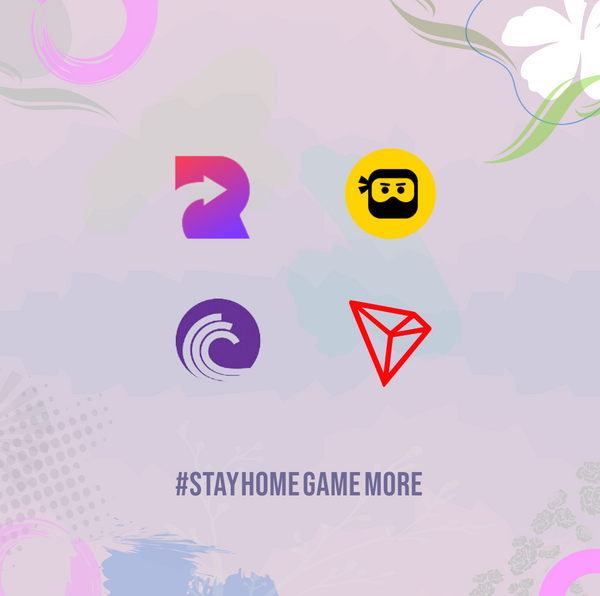 By now, you know about COVID-19 and its global impact: you've hopefully heard about how important it is for us all to stay indoors and maintain distance from one another as a precautionary measure. During these pressing times, we've been encouraged to socially distance ourselves from our friends and families in order to prevent the further spread of COVID-19. Recently, we've seen a surge in the global consumption of live streaming fundraisers, virtual charity concerts, and celebrity performances taking to streaming platforms in order to connect with their fans and support each other during these times. As we're spending more and more time indoors, it's equally important we stay mentally strong, supported, and entertained during this time. However, social distancing doesn't necessarily mean being alone. In this digital age, we have countless avenues of online entertainment and meaningful alternatives to fulfill our needs for socializing and collaboration.
That's why, Refereum has teamed up with TRON, DLive and BitTorrent to offer rewards when you're staying home watching game streams. Starting Thursday, April 2, 2020 and throughout the month, when you watch DLive streamers and join their Hub on Refereum, you'll collect rewards through the end of April: a total of $1,000 of $RFR, and more. To encourage you to try DLive, if you stream on DLive and create a new Hub on Refereum, we'll also reward the first 100 people with 1,000 Lemons in their DLive account.

TLDR: To get prizes, join Refereum and watch DLive streamers in April to unlock chests. If you are streaming on DLive and join Refereum, the first new 100 people will also receive 1,000 Lemons on DLive. For more questions, talk to us in the Refereum discord.
Our group goal is to help make this time more interesting, by rewarding you for what you already love to do. Find DLive streamers on Refereum.com right now, or discover new ones at DLive.tv. Let us know your plans for your self-quarantine: what you're watching, playing and loving on our social channels!

Refereum CEO, Dylan Jones says "During this difficult time for public health when we are practicing and encouraging social distancing, it's our hope that through this partnership with TRON and DLive we can make time at home more interesting for millions of people by offering rewards for watching game streams."

DLive CEO, Charles Wayn says "At DLive, we want to do our part in helping stop the spread and contain the Coronavirus. Stay indoors, watch your favorite streamers on DLive, and earn rewards! Let's have some fun and enjoy some great live-streaming content!"

For streamers, it's been a hot topic that Youtube might be demonetizing them for various and sometimes unknown reasons. This means users go from being able to make a living from their following to the surprise of being unable to make money at all. This is quite a life change for streamers and content creators who say it is unfair with little to no appeal process to justify YouTube and other centralized platforms' actions. DLive and Refereum aim to solve this.
From all of us at Refereum, TRON, and DLive: please remember to be safe and healthy out there!
What is Refereum?
Refereum is a games rewards platform that rewards you for doing what you love — playing and engaging with your favorite games. By joining a hub on Refereum, you can earn prizes for completing quests — whether it's streaming a specific game or watching your favorite streamer, you'll accumulate points that can be redeemed for rewards.
If you've got any questions about getting started with Refereum or you're looking for a new group of friends to game with, hop into our Discord — we're super excited to have you join the Refereum community. We can't wait to reward even more gamers for doing what they love.
Streamers! Create a free hub on Refereum and start rewarding your community today: https://refereum.com/creator-join/
What is DLive?
DLive is the largest live streaming platform built on the blockchain. DLive utilizes the blockchain to incentivize both content creators and viewers. DLive believes that all rewards belong to platform participants, and does not take cuts or charge any fees to content creators.

What is TRON?
Led by CEO, Justin Sun, TRON is dedicated to creating a boundary-free internet that inspires innovation across industries. The team is working hard to return security and ownership to the people. With the acquisition and integration of BitTorrent, TRON is the largest decentralized community in the world. The protocol offers high scalability and reliability to give decentralized application (DApp) developers the ability to create the best user experience possible. Join our community and help enable blockchain for everyone.
UPDATE: There has been some circulating news that incorrectly states that the $TRX and $BTT token are available to earn or win on Refereum.com. That is not currently the case, please revisit the unedited details above on earning Refereum on Refereum.com and DLive's promotion on DLive.tv.