Season 9 is here!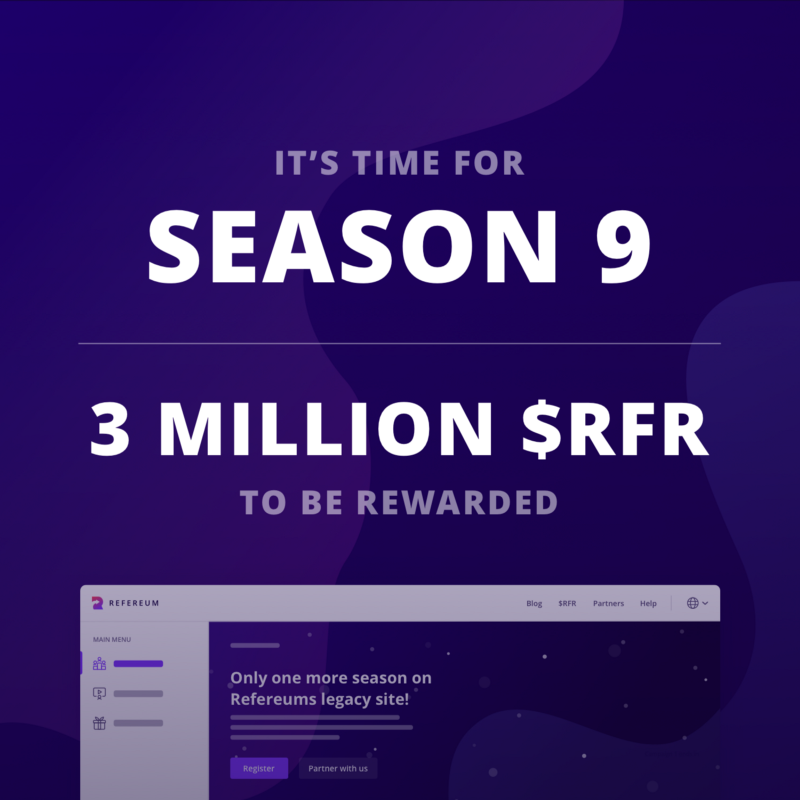 Welcome to the start of Season 9 of Refereum. In the lead up to Refereum 2.0 we're having a super short 3 week season with over 3 million $RFR up for grabs. Season 8 has concluded and payouts have been sent out. The countdown to Refereum 2.0 is on!
Season 8 $RFR Payouts Complete
The numbers have been crunched early this year so we can deliver your Season 8 $RFR token rewards as quickly as possible. All 8 million $RFR tokens have now been delivered to your wallets so go grab some games from the Refereum Store. We completed the payouts in record time delivering everyone's tokens within 1.5 hours of the season ending. This is thanks to the hard work of our fraud detection team and our new and improved blockchain payment technology that can now pay out tokens 5x more quickly than last season.
Season 9 Is Live
Season 9 is now live on refereum.com with over 3 million $RFR tokens given away over the next 3 weeks with the season ending 11th April 2019. As always, check out the official rules for details on the season and specifics on the prizes and exact end time.
Even more ways to Earn!
There's even more ways of earning with these hot new projects now live on the Refereum Growth Engine:
Refereum 2.0
Season 9 will be the final season run on Refereum Legacy before we launch the new Refereum 2.0 at the end of Season 9. We've been busily working away on all the new features and preparing for the next evolution of the Refereum platform. We're putting the final touches on all the gaming communities and we'd love to hear which games you'd like us to include at launch. We've already started asking amongst our Chosen Ones and we will be asking the wider community over the next 3 weeks to make sure 2.0 is filled with the games you want to play.
That's it from us for now. While the product and engineering teams are buried in Refereum 2.0 our fearless biz dev team is speaking to all the top game developers and publishers at this years' GDC, so expect more news from them soon.