Refereum updates and news - March 27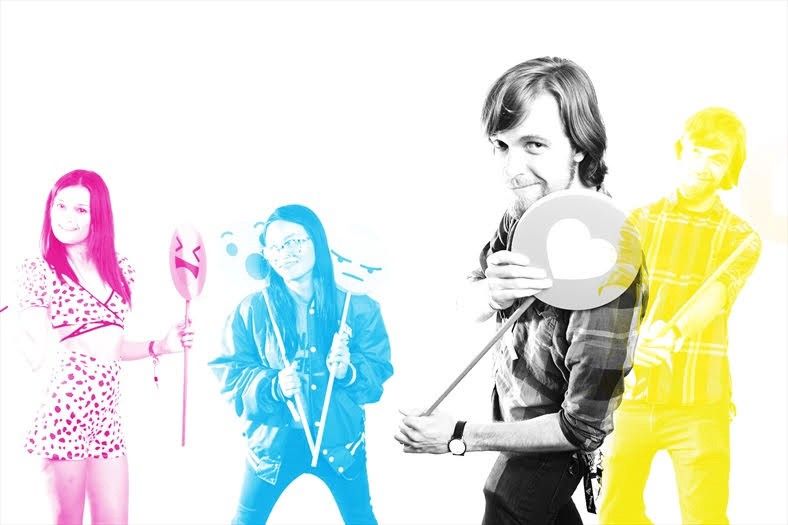 GDC 2018
Last week, our CEO, Dylan and other key members from the San Francisco Refereum office attended GDC (Game Developers Conference). GDC is the premier gaming conference and this year it went deep into blockchain.
Dylan, CEO of Refereum
"I was amazed by the number of huge gaming companies and key industry players that were super interested to learn more about Refereum and blockchain.Our roadmap is right in line with what the industry is thinking about blockchain and its future impact on game development and growth."
We attended events and met with many of the world's leading game development companies.
Sloane Earl, Head of Partnerships
"Based on the number of blockchain-related events and overall interest in blockchain at this year's GDC, it seems that we will have a busy year bringing Refereum and the streaming community together to help shape the future of gaming."
We will be publishing a much bigger recap on this year's amazing, blockchain-fortified GDC in the coming days.
Team Refereum going big
Since the end of the token sale, we have brought on some of the best engineering, product, and growth talent from Silicon Valley and around the world and we're still meeting with more candidates from some of the biggest companies in the world.
More Engineering & Product Muscle
Our core engineering team is now seven including our amazing Co-Founder and CTO Alistair (aka Doolwind).
Alistair Doulin, CTO of Refereum
"This is the team I have been wanting to build. We are now a stellar 24 hour, 7 days a week development team."
We are beefing up product as well and will soon announce a dynamic product and design team from a leading tech company.
Dylan Jones, Founder of Refereum
"One of the best things about being in Silicon Valley is that the software product talent here is unmatched anywhere in the world and we intend to continue to take full advantage of that benefit."
Two new full-timers from our community
Whenever possible, we love hiring from our community, those that have joined and supported us from the beginning and along the way.
KenziDK was one of our earliest mods, and one of the most dedicated. As an avid Twitch viewer, he heard about Refereum through streamer D1bz. He joined Discord, and his enthusiasm was immediately infectious. Since day one, he has advocated relentlessly for our community and streamers. In his expanded role he is building and serving our growing streamer community. We are excited to have him as our Streamer Community Manager.
Katiee is an aspiring game developer and long-time crypto enthusiast. She saw the potential Refereum had to make it possible for her game to compete with bigger titles. In a short amount of time, she threw herself into moderating and helping the community. She is now focusing on helping us build out our community tools, (like Telegram and Discord bots) and internal tools to help the team manage the exploding growth in our community.
We will introduce new team members to the community, so keep an eye out for more announcements.
We're still hiring, so if you want to work with Refereum, show us! We're always watching, and on the look out for the next Kenzi and Katiee.
Our newest advisor
One of the recent additions to the Refereum office is David Park. He first joined as an advisor, and since he left his full-time job at Facebook, has been spending more time at the Refereum offices helping us out. David is a growth and product guru among gurus — most recently, he led product for Facebook's Mobile App Install Ads, which just happens to be the world's biggest acquisition channel for mobile apps, to the tune of billions of dollars. Suffice it to say, he knows how to build up a marketplace in a huge way.
David has over 20 years of experience as a product leader and management consultant for leading companies and firms including Facebook, Nextdoor and McKinsey & Company.
While leading the Mobile App Install Ads product team at Facebook, David gained deep expertise in how to deliver increasing value to game companies by working with leading global mobile game companies on many different user acquisition strategies.
David earned his JD from Harvard Law School and BS in Computer Science from MIT.
David Park, Blockchain expert + advisor
"I'm most excited that Refereum has created a revolutionary system that allows people to earn coins for simply doing what they already do! Over 600,000 people have earned Refereum points already. Based on my work at Facebook, I know that referrals are the most effective way to acquire new users. And Refereum has created a world-class system for measuring and rewarding referrals."
We couldn't be more excited to have David and his enormous experience and talent advising us here at Refereum. Welcome aboard, David!
---
Mooarr new games
We have four new games available to buy on Refereum.com! As a reminder, earlier this month we increased the number of points you can earn for buying a game from 50 to 500 points! Out now is The Long Reach, Zombie Kill of the Week Reborn, and Jalopy. Head over to the site and check them out, and watch this space for more exciting news in the weeks to come!
---
See you next week for more updates and news.
💜 Team Refereum
Want to know how to join Refereum and gain more points? Join us here.