Refereum update May 2019: hustlin'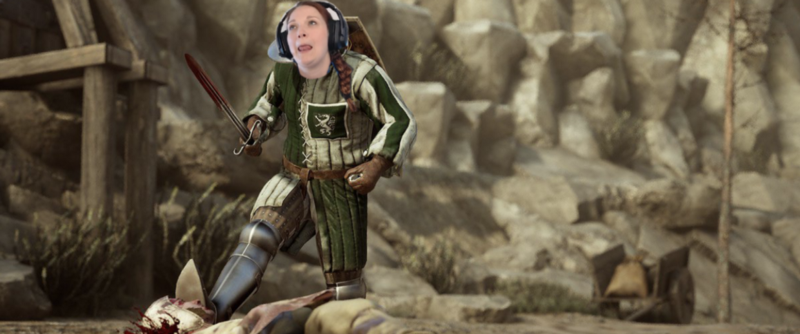 Hey questers, welcome to our monthly update! It's a big one, but when is a Refereum update ever not a big one?
The new Refereum.com
Our new platform has now been live for five weeks! There's been a big shift in our rewards system — but nowhere near as big as it's gonna be! Having dedicated rewards for many games and streamers is a feature that's received great response from all of you, and we're really looking forward to sharing more with you soon… game keys, gift cards, merch, and possibly some other goodies ;)
Having said that, the switch has been as big of an adjustment for us as it has been for you, and we're still fixing bugs, making improvements, and introducing new features every day. We released our first patch notes at the one-month mark, and we'll continue to keep you in the loop as the platform matures.
Awesome featured hubs
We lined up some awesome partnerships and featured games and streamers to coincide with Refereum.com's launch month! D Rich was the first influencer to get his own hub, and he's proven so popular that we last week brought on three more of this teammates from Wildcard Gaming.
We also debuted our first Featured Hubs for longtime Refereum community members Pharticus Maximus and Spooky. It's our way of thanking them for their hard work and participation in the community for the past year and a half, but it's also another step in our path to helping streamers of all sizes build their communities and offer their own rewards to fans. We'll be trialling the first iteration of a new Featured Streamers program soon, so watch out for that if you're also interested in establishing your own Refereum hub to promote your Twitch stream.
Finally, we debuted out first partner hub, Pandemic Express. We've been loving this beautiful zombie multiplayer FPS and it seems that you are too! Our first #RFRShowcase produced enough hilarious and/or awesome videos that we'll be running more competitions in future — keep an eye out!
Company update
We started streaming again! Our Head of Partnerships, Sloane, has been taking us on zany playthroughs of Pandemic Express, Dead by Daylight, and Mordhau. We'll be continuing to stream every Thursday between 5 and 6pm PST, so be sure to follow us on Twitch for more hijinks.
And finally, Refereum has a new team member — me! Hi, I'm Katie Williams, Refereum's new communications and marketing person.
I was previously Google Play's games editor, where I hand-selected mobile games for Editors' Choice and produced written content across the store. Before that I was a freelance game journalist; I've had bylines basically everywhere, from IGN, PC Gamer, and GameSpy through to print magazines (yes, on paper!) like PC PowerPlay and HYPER back home in Australia. I'm now based in San Francisco and work full-time in the Refereum office.
Refereum hired me around the same time as the 2.0 launch, but I've actually been part of the Refereum family since the very beginning. I have great memories of sitting outside cafes on sunny San Francisco days, working directly with Dylan on version 1.0 of the Refereum whitepaper. It's great to have finally made my relationship with Refereum official!
I'm a lifelong gamer myself, so feel free to reach out to me (or any other members of the Refereum team) on Discord or via email, any time — tell us about your suggestions for the Refereum platform, talk our ears off about what games you've been playing, or even just send us some ludicrous memes. We're listening. ❤