Refereum tokens unlocked and purchasable on OKEX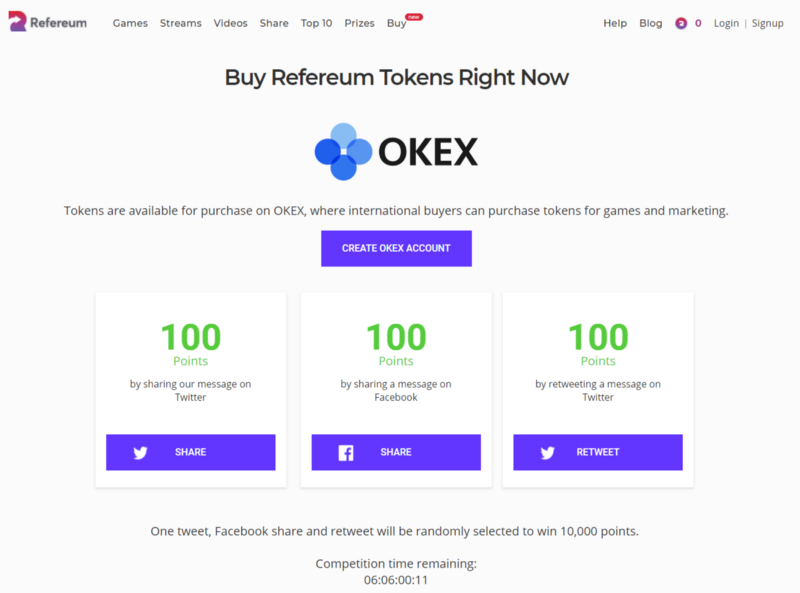 On Refereum.com, there are 450,000+ users with 10,000+ streamers creating 14,000,000+ hours of watched streams, resulting in 125,000+ game downloads of top games and blockchain purchases using Refereum tokens. Our technology has proven effective on our platform, and today (as written in our smart contract) it was released to the rest of the world and Ethereum blockchain.
Refereum tokens will be unlocked for use on the entire Ethereum blockchain, allowing more ways to buy, earn, get rewarded, and trade Refereum tokens. Stay tuned for more partner announcements and learn more about buying tokens right now on Refereum.com/BuyRFR.
OKEX (with the #1 volume of tokens in the world) has listed the Refereum token for sale to allow our international customers to realize additional benefits of the platform and allow new interested customers to partake as well.
We can't wait to work with you,
~The Refereum Team
P.S. We know you want more games, and even more developers are coming!
Stay Connected
Join the Refereum community, and learn more here: