Refereum is now on Bittrex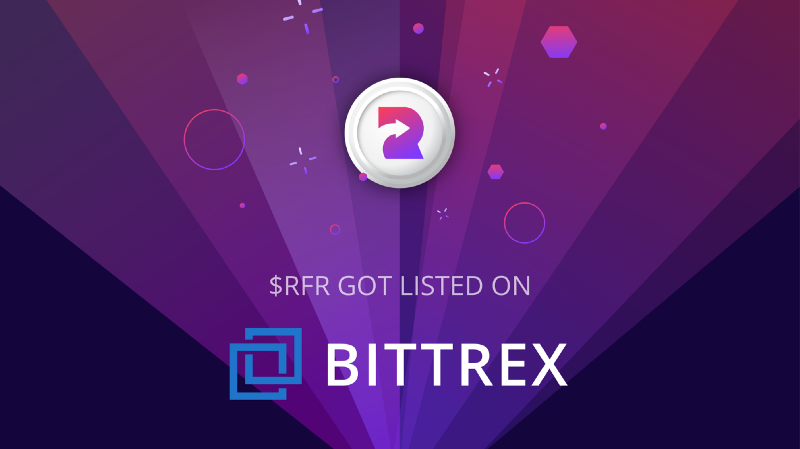 Refereum is now listed on Bittrex! You can trade BTC/RFR here. We're especially excited about getting listed on Bittrex because:
250,000+ Refereum users who are in the U.S. now have access to buy and sell Refereum tokens for the first time
Refereum's customers, who include the top video game developers of all time and other blockchain companies, now have access to buy Refereum tokens for our services
Bittrex operates the premier U.S-based blockchain trading platform, which is designed for customers who demand lightning-fast trade execution, dependable digital wallets, and industry-leading security practices.
In the meantime, we're continuing to develop our products and build our business. Keep an eye out for other major announcements about roadmap updates, new customers and rockstar hires in the near future! Until then, check out our new token page too.