Refereum gaming: Season 7 is here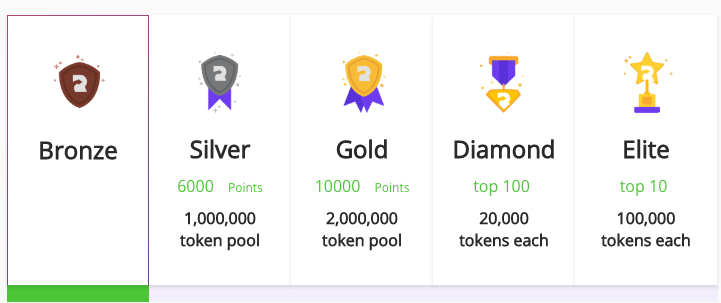 We have been working behind the scenes to make some little tweaks to the Season system to make it more fun. We've heard your feedback and we're happy to announce that our 7th Refereum Gaming Season features a bigger payout, revised levels, and more quests.
Prize pool DOUBLED; 22,000,000 $RFR up for grabs
That's right, we've doubled the amount of $RFR we're awarding this season. With the increased stakes, we've also increased the point values required to reach both Silver and Gold Levels. Silver is now 6,000 points and Gold is10,000 points (complete rules are here).
MOAR Quests
We know you're looking for more interesting ways to engage with Refereum and earn points during the Season, so we're going to roll out more quests. You may have even participated in some of our tests last season like the Spider-Man and cube quests. We will be rolling our more unique quests like these this season to make things a bit more interesting.
We're not confirming anything yet, but remember to keep your eyes on our Facebook, Twitter, Instagram, and Discord for any breaking news.
Season 6 Winners to be announced
We are crunching the points on our end and will be announcing winners shortly. Hang tight!
As always, these updates are for you. Please feel free to reach out with any feedback, suggestions, or just to chat. You can reach me on email (brian@refereum.com) or Discord (korneelyus).