Refereum biweekly update: 10/12/2018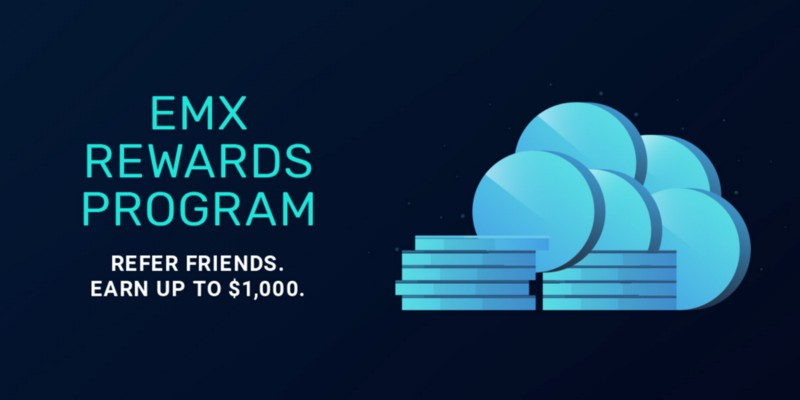 It's been two weeks! Time to get you up to speed on everything Refereum.
Big News! California Governor Jerry Brown Signs Two Pro-Blockchain Bills into Law
Here at Refereum, we're always pushing for better legislation for the greater Blockchain community. And while it's not strictly Refereum news, we wanted to share this victory. The two new bills became law on September 28, 2018. Refereum CEO, Dylan Jones was especially jazzed stating,
"The bills passed today provide hope for American blockchain entrepreneurs who want to keep innovating in America. Many cutting-edge Californian blockchain companies have been forced out of the United States due to a lack of communication and fear of regulatory uncertainties. The progress today — and the hard work from the BAC to help educate newcomers to this technology — is a step forward in reclaiming the United States as a forefront for such innovation."
EMX is rewarding thousands in trading fees through the Refereum Growth Engine
We've partnered with EMX, the worlds first crypto-native exchange to offer both traditional and cryptocurrency futures, to support their rewards program. Prior to their official launch, you can sign up and start earning trading fee credits. You can get $10 worth of credits for completing just one action. Complete details on their blog here.
Crypto Projects launchpad is live on Refereum.com
This new page on Refereum.com is a great way to discover Refereum Growth Engine partners and launch onto their projects. You can sign-up and start earning rewards on any of the featured partners' websites. Check it out!
Refereum Gaming Season 6 — Millions of points earned so far
Our 6th season is in full swing. Starting in September with EA's Battlefield V and continuing with Techland's Dying Light: Bad Blood, Hype weeks have helped you all rack up some SERIOUS streaming hours and S6 points. Let's check out the top 10!
869,695 POINTS?! Our hats are off to you, qsnake. There are a little over two weeks left in Season 6. Good luck everyone!
Rapid-fire Gaming Update: New games, new quests, and new features coming soon!
We've been busy working behind the scenes to add more games and introduce new technology that will allow us to launch new quest types:
2 new games are available in the Refereum Games section. Part of our "2d platforming goodness" series:
Cast of the Seven Godsends: Cast of the Seven Godsends harks back to the days when classic 2D, run 'n gun, action-shooter games ruled the arcades.
The Joylancer — Legendary Motor Knight: a new breed of action game, combining ultra-technical action with a simple control scheme and an art style inspired by portable games of old!
More games are coming in the near future including The Walking Vegetables, VR Ping Pong, and Mainlining!
Calling all gamers! We want to hear from you!
November is nearly upon us. You know what that means… tons of new video games! Which ones are you the most excited for? Let us know in the comments section.
As always, these updates are for you. Please feel free to reach out with any feedback, suggestions, or just to chat. You can reach me on email (brian@refereum.com) or Discord (korneelyus).
P.S. We're Hiring!
Fancy yourself a pro Customer Success Manager with the amazing Refereum team in San Francisco? We are currently hiring for a Customer Success Manager to help out our Growth Engine customers. Find out more about the role and apply here.