Refereum Wins Blockchain in Gaming Use Case Awards Hosted by Disruptor Daily
Refereum wins the Blockchain in Gaming Use Case Awards hosted by Disruptor Daily, amongst other gaming blockchain companies such as WAX, Enjin, Dapper Labs, Robot Cache, and many more!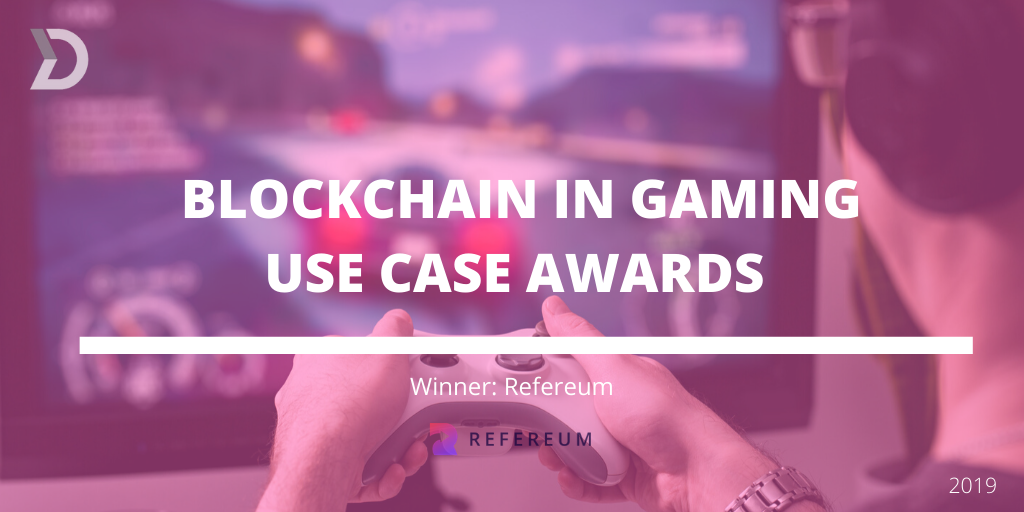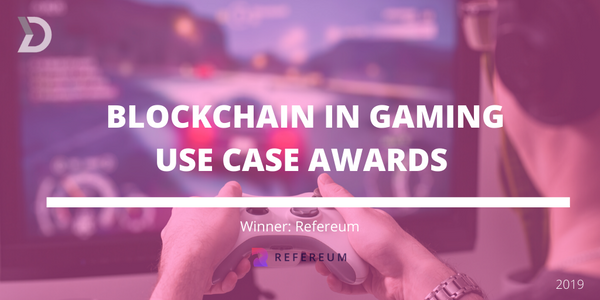 We're excited to announce that Refereum has been voted as the best use case for Blockchain in Gaming hosted by Disruptor Daily. The competition was fierce, with some of the largest names in the blockchain gaming space including WAX, Enjin, Dapper Labs, Robot Cache, and many more! We couldn't have won the competition without the help of our awesome community, and we can't wait to continue contributing to the blockchain ecosystem.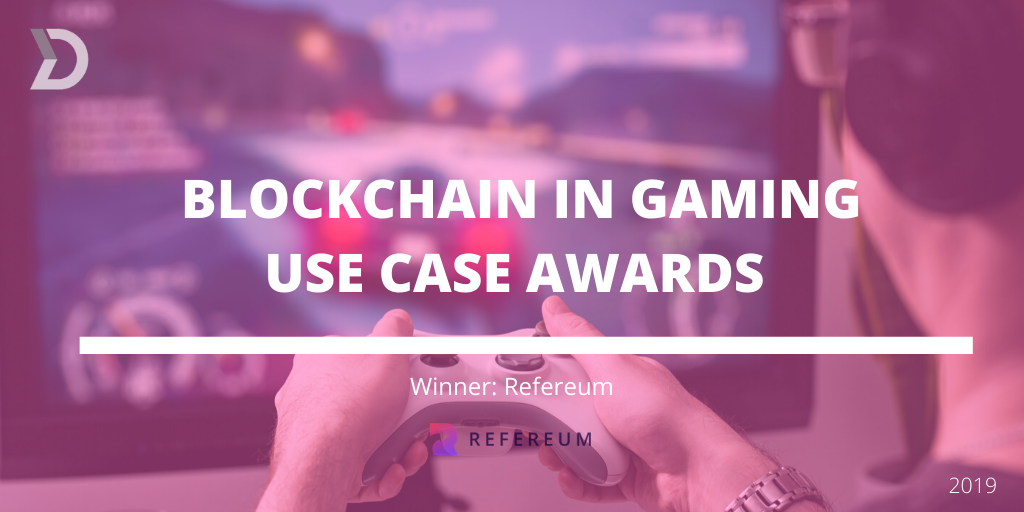 The official announcement and interview with our CEO Dylan Jones is also available on Disruptor Daily's website here.
1. What's the story behind Refereum? Why and how did you begin?
DJ: Throughout our careers in games, we've seen the evolution of marketing. From traditional press outlets, to individual content creators. How could we harness the power of content creator influencers to get the word out about our games and help them in the process? Refereum was the answer, it was designed to solve real problems the game industry faces today.
2. Please describe your use case and how Refereum uses blockchain:
DJ: There are millions of micro-influencers out there. Rewarding and paying thousands of them at once used to be an operational nightmare. Refereum uses blockchain to automate, provide easy micropayments, cross countries, and add on-chain anti-fraud to reward influencers.
3. Could you share a specific customer/user that benefits from what you offer? What has your service done for them?
DJ: We've helped with big games like Fortnite and Battlefield grow. In addition, we use these same tools to help influencers. Our partnered creators have seen growth in their social media, streaming platforms, increased business opportunities and brand development. One of our earliest partnered creators, D Rich highlights the growth that Refereum has provided him:
"From the first day of partnering with Refereum I noticed growth on the three major social media platforms that I use: Twitter, Instagram, and most importantly, Twitch. My Twitter and Instagram followers have almost doubled since beginning with Refereum and I have also gained quite a lot of followers from Twitch. Probably the most valuable perk of Refereum for me is the increased viewership I get, which results in more growth at a more rapid pace. I have also had plenty of people from Refereum stay and become loyal viewers which is super cool."– D Rich
We want to continue helping our community of influencers and developers. As long as they are passionate about their interests and are serious about growing, we'll be there supporting them.
4. What other blockchain use cases in the gaming industry are you excited about?
DJ: In the past 2 years alone, gaming and blockchain development has seen immense improvements on design and usability, but we're still in the early days. Foundational layers like Forte, that go beyond just basic NFT's, are a welcome addition.
5. Where will Refereum be in five years?
DJ: We will continue our growth in our mission to help game developers and content creators prosper. In five years, we'll see both the blockchain and game ecosystem evolve and us with it. We hope that by then, some blockchain concepts will need less support and handholding as these principles will have been learned. We also hope that larger enterprise customers won't be as intimidated of blockchain technology. We will be blazing this path forward!
What is Refereum?
Refereum is a games rewards platform that rewards you for doing what you love — playing and engaging with your favorite games. By joining a hub on Refereum, you can earn prizes for completing quests — whether it's streaming a specific game or referring your friends, you'll accumulate points that can be redeemed for rewards.
If you've got any questions about getting started with Refereum or you're looking for a new group of friends to game with, hop into our Discord — we're super excited to have you join the Refereum community. We can't wait to reward even more gamers for doing what they love.