Refereum announces security program with HackerOne
Are you a hacker? Help strengthen Refereum's security and maybe even earn a USD $2,000 bounty!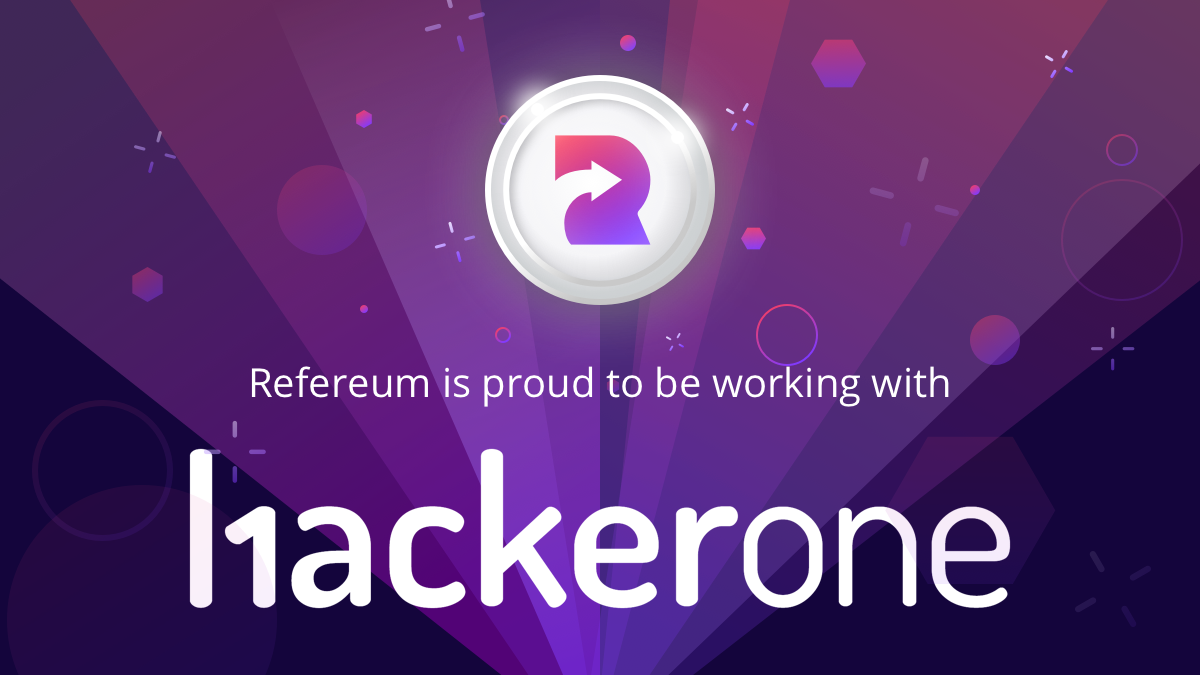 Today we're super pleased to announce that we're working with hacker-powered security platform HackerOne!

As you know, Refereum is a rewards platform powered by blockchain technology. The blockchain and cryptocurrency space is still new, with scams and exploits commonplace. That's why we take security and our users' privacy very seriously, and have chosen to follow the security industry's best practice of launching a bug bounty program with HackerOne.

This means that ethical, white-hat hackers and security researchers worldwide can now contribute to testing Refereum.com's security — and can even earn bounties of up to USD $2,000 each for uncovering vulnerabilities!
Over USD $58 million has been awarded in bounties through HackerOne, and before Refereum, the company worked with varied, well-known organizations such as Nintendo, Google, and even the US Department of Defense. If you're a hacker and would like to get involved with Refereum, you can get started by visiting Refereum's program page on HackerOne. Happy hacking!