Refereum announces Community Growth Engine partner, XAYA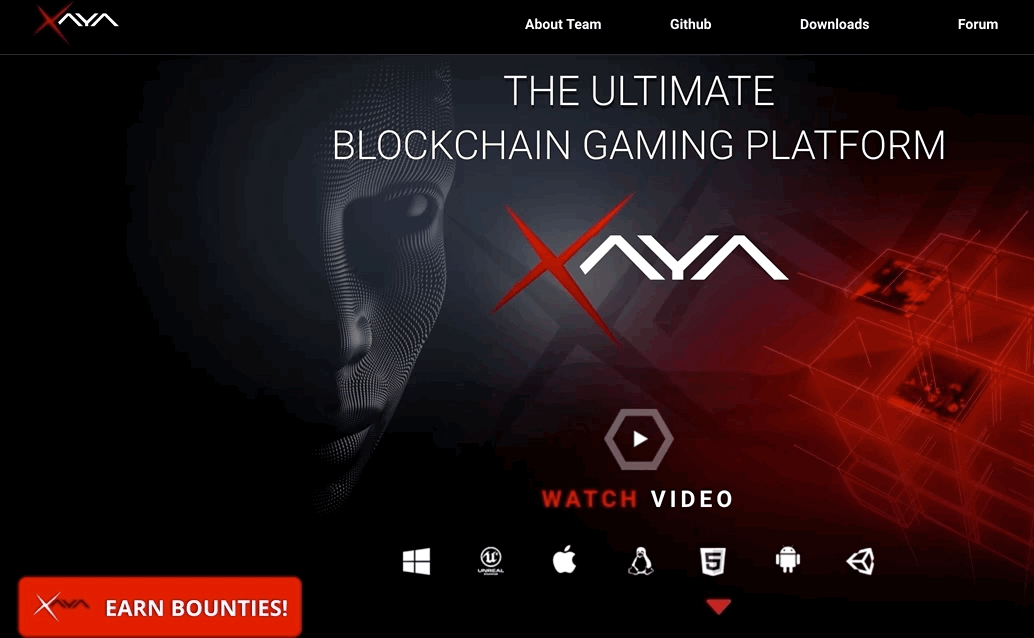 We first announced the Growth Engine a few months back, then we told you more about how it works. Now, it gives us great pleasure to announce our first set of partners using the product.
But what is the Community Growth Engine?
It's a turn-key solution ideal for any crypto-company, or game studios, to use for growing, mobilizing, and rewarding their communities. The Growth Engine widget allows Refereum partners to directly reward their most active community members for their engagement and interactions with tokens and other prizes.
How does the it work?
The GE widget is embedded on the partner's website with just a few lines of code. Setup is easy and anyone can quickly design and deploy a series of quests, like micro-tasks, for users that are fun and easy to do. Each task is aimed at growing the community and strengthening the relationship between the company and its members. Partners can also amplify their content schedule by syncing it with the Growth Engine and incentivizing the sharing of fresh content. To further incentivize engagement, partners can set a deadline for when a set of activities must be completed by.
One of our goals at Refereum is combine the awesome power of our Growth Engine with projects we care deeply about to enable the rapid growth of a strong community to set our partners on the road to success.
Who is XAYA?
XAYA are the creators of blockchain gaming, with work dating back to the 2013 Huntercoin experiment. The team is made up of blockchain experts, gaming industry veterans, crypto pioneers, and individuals passionate about the future of gaming. Team members account for dozens of years experience in these fields, and an extensive history of involvement with Triple A studios and titles: Blizzard, Square Enix, and Medal of Honor, to name a few.
What challenge is XAYA is setting out to solve?
Blockchain gaming provides wonderful possibilities to gamers: real and liquid ownership of assets, new genres of games, and trustless gameplay, to name a few. However, current attempts to create true blockchain gaming have shown to be very costly, slow, limited, and overall not so much fun for both the gamers and developers. XAYA is looking to become the leading blockchain gaming ecosystem as the only platform to provide limitless, infinitely scalable, and real-time gameplay directly upon the blockchain.
What is XAYA's solution?
XAYA's custom blockchain, forked from Namecoin, provides several key functionalities not possible for games built on other blockchains (such as Ethereum). Most importantly, XAYA will enable game channels, a concept invented by lead developer Daniel Kraft in 2015. Game channels are reminiscent of a gamified lightning network. These game channels will replace traditional game servers, and players will instead connect with any number of competitors within these channels, where they can send dozens of interactions back and forth each second. Another unique capability of XAYA is the introduction of ephemeral timestamps, which is utilized to automatically ensure that players are unable to make erroneous or otherwise illegitimate moves. This replaces the necessity of active moderation, as it ensures players cannot cheat.
What kind of community is XAYA's team aiming to build?
XAYA is looking to create a massive, global ecosystem of avid gamers and developers that interact with one another across and between numerous games on the ecosystem. The ideal community represents gamers and developers that are constantly cooperating and competing to build games and redefine what is possible in the world of gaming. Down the road, Xaya's ultimate goal is the creation of a society and environment similar to what is seen in the Ready Player One Universe, a possibility that XAYA provides the framework to achieve.
"The achievements of development can only be as great as the enjoyment received by those who interact with them. It is of utmost importance to build a passionate community of gamers as the first participants in the next generation of gaming."
To learn more, about XAYA and see the growth engine in action, click here.
To learn more about how you can use Refereum's Growth Engine, contact us at: growthengine@refereum.com