Refereum Ambassador Update - December 2019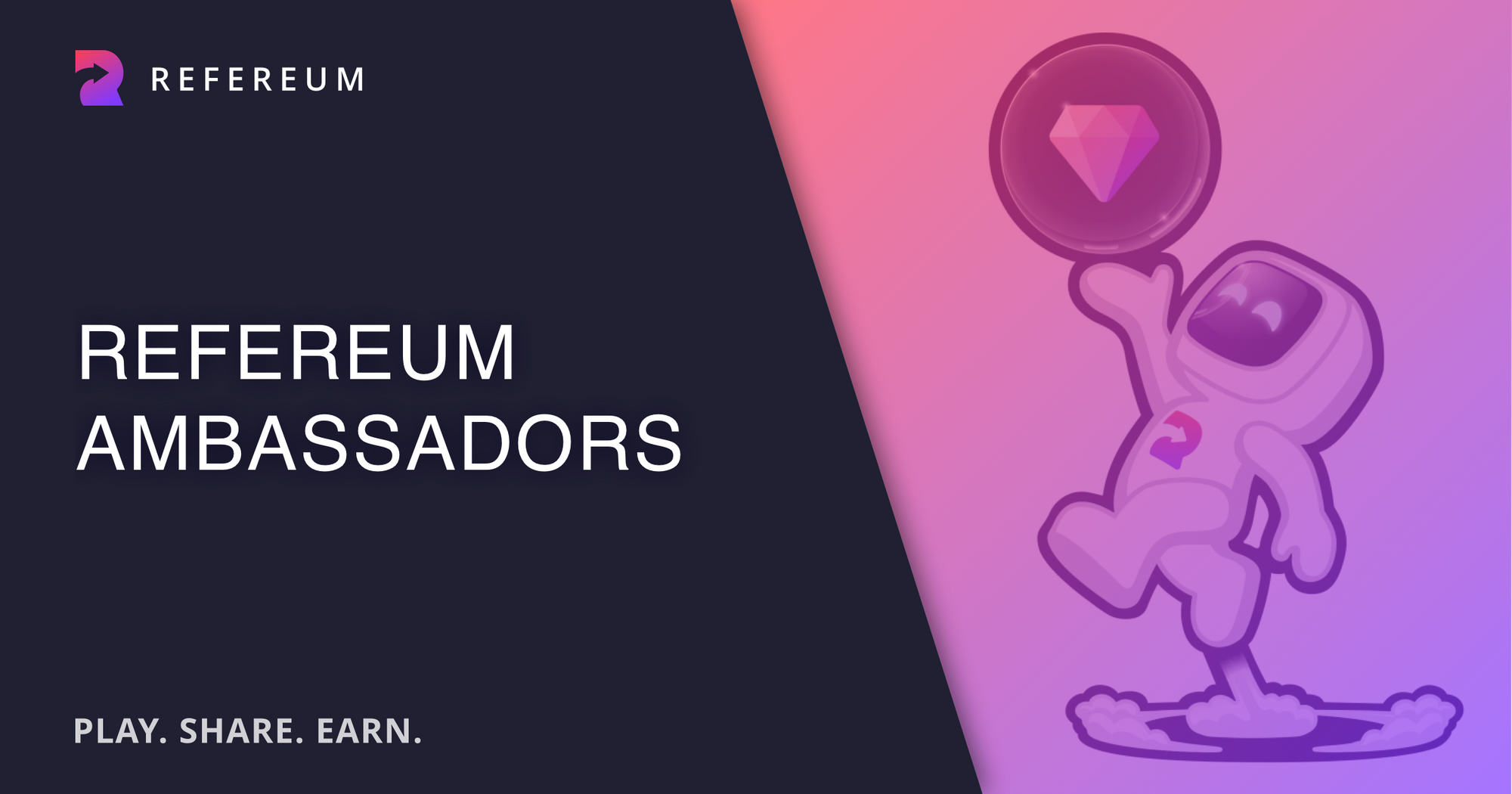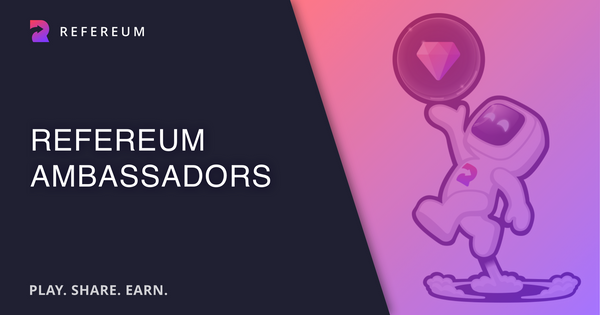 A month and a half ago we announced the beginning the Refereum Ambassador program along with a call for applications. We're excited to announce the first group of Refereum Ambassadors: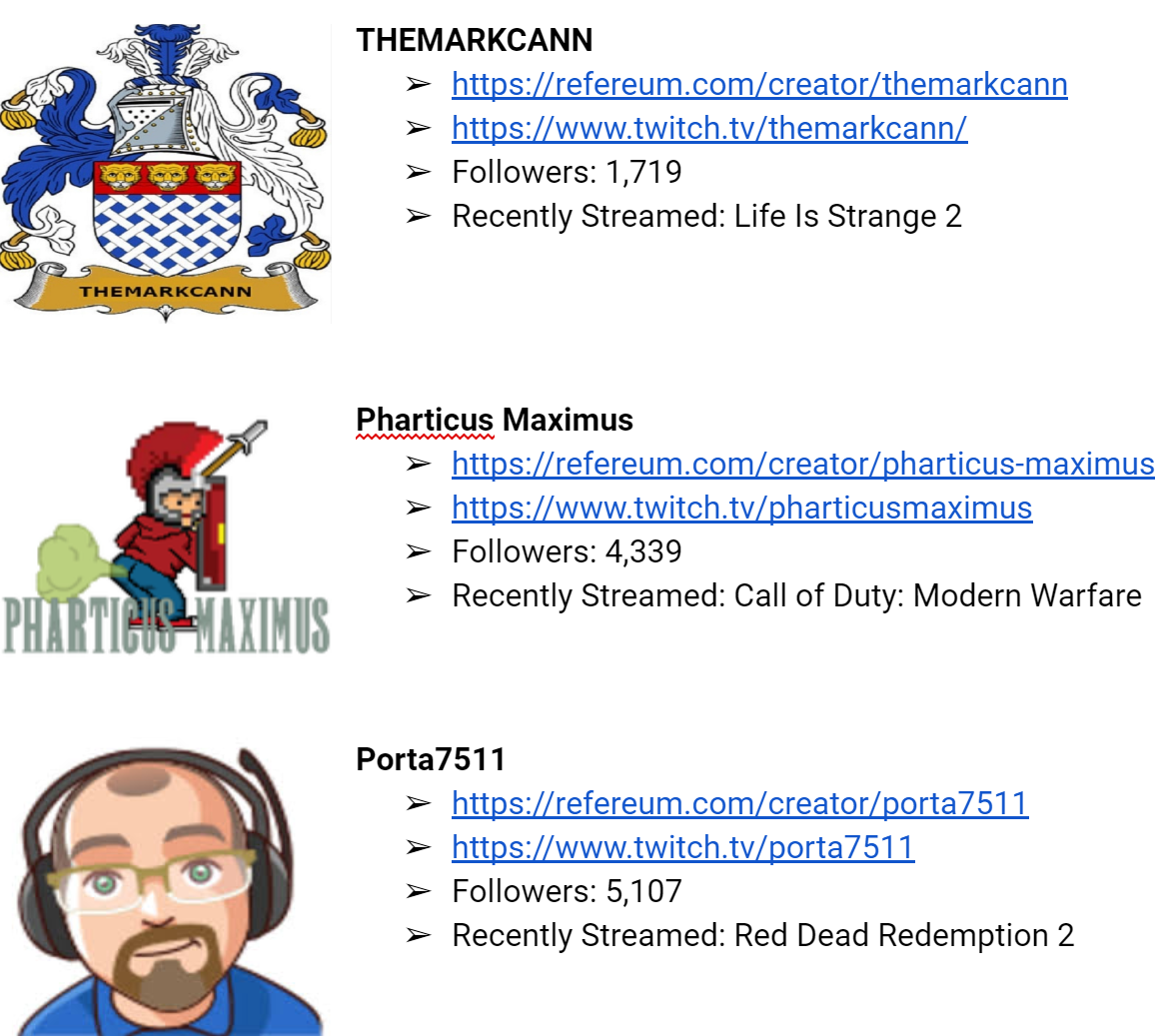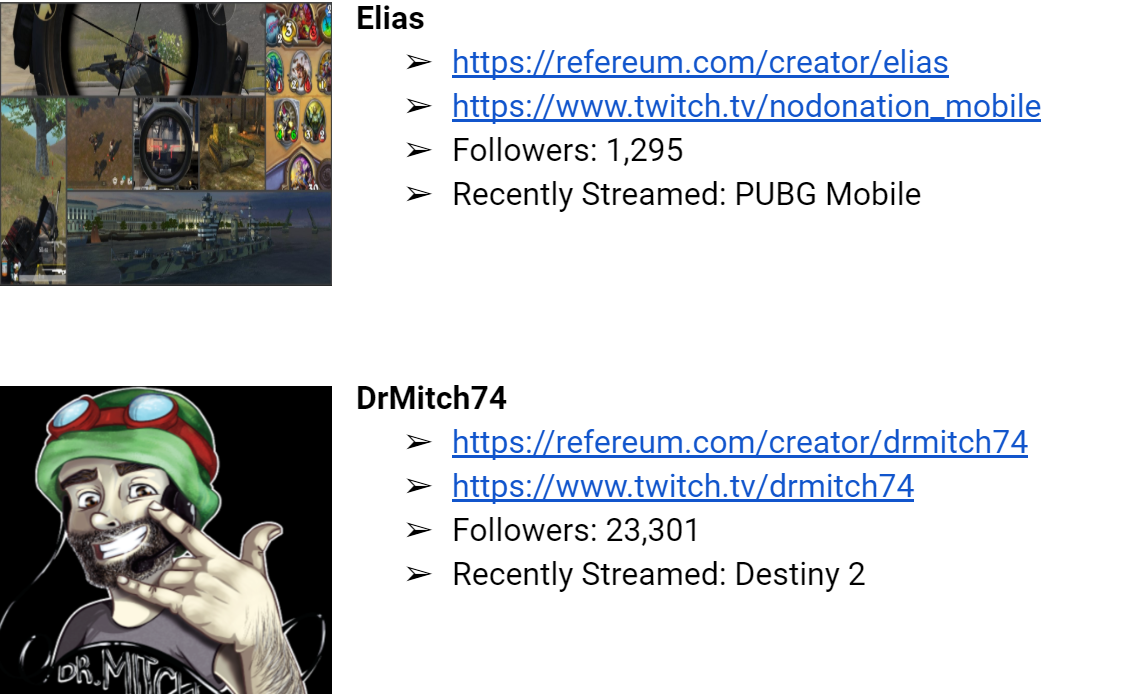 We are still accepting applicants for Refereum Ambassadors! If you are interested, apply HERE!
What are Refereum Ambassadors?
Refereum Ambassadors are streamers who want to build their following, their brand, and carve out their place in the world of gaming. Our Ambassadors are believers in Refereum, what we do, and our mission to change the world of gaming one stream at a time.
The Refereum Ambassador program is open for streamers who meet the following criteria:
Have a minimum follower count of 1,000 on Twitch, Mixer, or DLive.
Willing to stream Refereum featured games upwards of two times per week for a minimum of 2 hours per session (when applicable only).
Run the Refereum OBS plugin while you are streaming.
Promote Refereum via your social media and streaming platform.

Perks of being a Refereum Ambassador:
Increased growth and engagement among your streaming community by having a permanent hub placed on Refereum.com as long as you're an Ambassador
A monthly stipend (paid in $RFR) that grows as your duration as an Ambassador grows.
Priority access to exclusive Refereum rewards such as merch, in-game products, and keys.
Refereum swag after being a Refereum ambassador for three months!
A streaming community to work and collaborate with.
Ambassadors will also receive a free copy of a featured game that they are asked to stream.

If you're interested in becoming a Refereum Ambassador, and have confirmed that you've met the following conditions, please fill out this short form and we'll be in touch shortly!
REFERRAL PROGRAM
If you know someone who would be a great fit for us, refer them and receive $100 in $RFR tokens! Here's how:
1. Tell them to apply for the program (link to the ambassador form). The last question on the form asks who referred them, so make sure you tell your referral to answer that question accurately to get your RFR!
2. Tell us on discord radu#0515 who you referred. Give us their twitch/mixer/dlive name
3. We verify internally to make sure the referral is legit and not double counted
4. We reach out to person who referred and award their RFR directly in their Refereum.com wallet!
What is Refereum?
Refereum is a games rewards platform that rewards you for doing what you love — playing and engaging with your favorite games. By joining a hub on Refereum, you can earn prizes for completing quests — whether it's streaming a specific game or referring your friends, you'll accumulate points that can be redeemed for rewards.
If you've got any questions about getting started with Refereum or you're looking for a new group of friends to game with, hop into our Discord — we're super excited to have you join the Refereum community. We can't wait to reward even more gamers for doing what they love.