Quick update - Jan 17th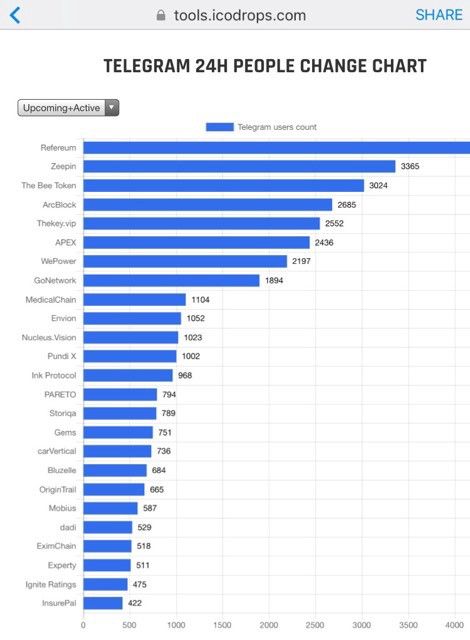 Hey Everyone!
Dylan from Refereum here. First off — I want to say we are absolutely overwhelmed and honored that so many of our fellow gamers are putting trust in us. We're completely heads down earning your trust, the same way that you're earning our deepest respect and love for all your hard work.
I know that many of you have questions about what's next. And lots of you are asking questions in Telegram and Discord, which is awesome because it shows you're engaged and committed to us and the entire Refereum community. But while I really want to be there answering every one of your questions personally, that's become impossible now that our Telegram room is over 30,000. So I've asked Calley and our super mods team to let me know what the most popular questions are so I can at least be responsive in writing. Here are the top six.
Who are your biggest competitors?
Good question. Because we see ourselves as a transparent, equitable rewards platform our competitors are any traditional marketing/advertising conversion models based on inequitable or opaque systems — basically any system that doesn't give clear, verifiable data about what you're getting paid for as an influencer. Most of these influencer companies can't scale their outbound sales / outbound teams effectively, and thus lack reach without using blockchain. In a more radical sense, we also see our competitors as jobs where you're stuck doing things you're not passionate about — so we hope to build a future where you can get paid to do what you absolutely love, which is watching and playing games, and sharing and engaging with your community!
Have you had any endorsements from significant public figures in this space?
Short answer: Yes, absolutely! The response we've been getting at events and meetings lately have been incredible. It's actually pretty amazing how many industry leaders are interested in what all of us are doing and joining the team. We'll have more announcements coming up in the near future, but right now I have big, big news to share with you. We just landed David Park, who led Facebook Marketplaces (big as Craigslist, seriously), as one of our top advisors. David ran the app install product at Facebook, which you might not know is actually one of the largest game marketplaces in the world — he helped grow it form $3B to $5B a year. And prior to joining us, David was an Advisor to Quantstamp, which was huge at the end of 2017. We're so thankful that he has gone decentralized and humbled that he's giving so much to this project. We'll have more details on this soon.
How would you say the network effect applies to Refereum?
One of the biggest issues with marketing in general, and referral marketing specifically, is how to ensure transparent and equitable attribution for conversion dollars. To put another way — how do you know that you're getting paid fairly, or (if you're an advertiser) that you're not wasting your money? We believe that our transparent, efficient, equitable marketplace for rewarding influence will win over existing opaque systems. Participants in our ecosystem will stick around for the long haul because they're consistently rewarded fairly and transparently — and that this already has trigger huge network effects by incredible word of mouth and engagement. Since the platform is built to reward referrals, we've seen impressive network effects by encouraging and incentivizing participants to refer others, creating a completely virtuous cycle of growth.
Why is the blockchain crucial to your project?
Transparency and accountability. Blockchain is essential to us providing the transparent, decentralized, immutable data that underlies what Refereum's promise is. It also lets us instantly cross borders and provide micropayments (good luck sending someone a dollar and paying 50 cents in Paypal transaction fees). We believe that if we can focus on building quality product on top of a transparent, equitable platform (like Ethereum), we will win and our community will win.
All right . . . last thing, but also FIRST! Refereum is based on 100% of transparent, equitable rewards for doing exactly what you're doing. While we never could have expected so many friends and supporters so early in the project, it continues to be our total commitment to reward everyone who contributes. That said, the most important thing that you can do is join the community at earn.refereum.com to get points, join our Telegram & follow us on Twitter for the most up to date information.
Thanks for listening guys, I gotta get back to work!
Can't wait for you to see the new Refereum too!
~Dylan