Knights and Bikes is our latest featured game!


Our latest featured hub is Knights and Bikes! You'll play as Nessa & Demelza as they explore an ancient island with their pet goose Captain Honkers, riding and upgrading their bikes on a quest for treasure, adventure, and an end to childhood boredom!

As the story unfolds they'll face hazards, puzzles, and the gathering forces of an ancient curse with their growing collection of frisbees, water-balloons, toilet-plungers, and a boom-box loud enough to wake the undead.

Together our heroines will laugh, learn, and cry - but will the power of their friendship and imagination be enough to actually save the island AND each other?
Winning prizes in the Knights and Bikes hub is extremely easy! All you have to do is watch, stream, or engage with the Knights and Bikes community in order to earn points. Join our Knights and Bikes hub here and start earning rewards in a variety of different methods: https://refereum.com/game/knights-and-bikes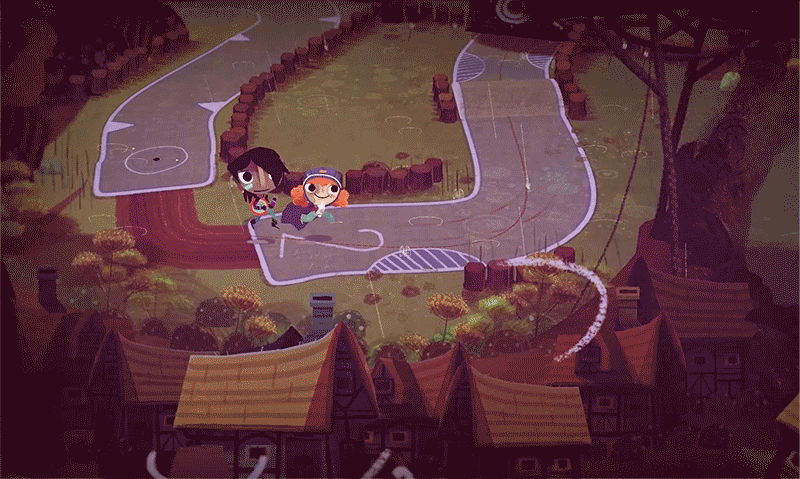 How does this work?
Refereum partnered streamers interested in playing our featured games can choose to stream Knights and Bikes to their fans. Viewers can now watch the Refereum partnered streamer to earn rewards from watching, or join the Knights and Bikes Hubs for a chance to win a digital key.
STREAMERS CAN RECEIVE FREE KEYS AND MORE!
We're always looking to work with new creators on Twitch, Mixer, and DLive. If you're a streamer with a minimum of 25 followers, all you have to do is create a hub at https://refereum.com/creator-join/ to start receiving a free key for Knights and Bikes, along any future featured games.
The entire process only takes a few minutes, and you'll be able to interact with partnered Refereum creators through our Partner Discord, receive free keys, and reward your community just for watching your streams.
What is Refereum?
Refereum is a games rewards platform that rewards you for doing what you love — playing and engaging with your favorite games. By joining a hub on Refereum, you can earn prizes for completing quests — whether it's streaming a specific game or referring your friends, you'll accumulate points that can be redeemed for rewards.
If you've got any questions about getting started with Refereum or you're looking for a new group of friends to game with, hop into our Discord — we're super excited to have you join the Refereum community. We can't wait to reward even more gamers for doing what they love.
Streamers! Create a free hub on Refereum and start rewarding your community today: https://refereum.com/creator-join/
What is Knights and Bikes?
Knights and Bikes is a hand-painted action-adventure for 1 or 2 players developed by Foam Sword Games and published by Double Fine. Set on British island in the 1980s, it's a coming-of-age story starring Nessa & Demelza, exploring the coasts of Penfurzy on their trusty bikes, looking for a legendary lost treasure in a Goonies-inspired tale of excitement, danger, fun and friendship. The two new friends, along with their pet-goose and the pickled-head of an undead knight, form the Penfurzy Rebel Bicycle Club, and are ready for anything this adventure throws at them. They pedal into danger to face threats head-on with frisbees, water-balloons, video game controllers and the powerful beats of an amplified boom-box.

Along the way they'll stuff their pockets with trinkets and barter for bike upgrades, spurring them onwards down the island's country lanes, windswept beaches, deep forests, modern attractions and ancient ruins. Together their friendship will create an adventure as big as their imaginations.