GDC 2018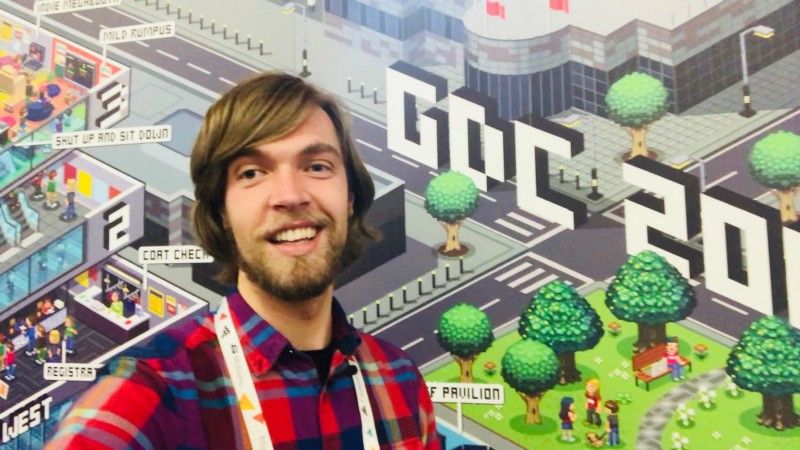 Last week the Refereum team attended the 2018 Game Developers Conference conference (GDC). GDC is the world's largest professional game industry event. It was five intense days of learning, inspiration, and networking running from March 19–23, 2018 in San Francisco.
The Refereum team met with top video game developers, publishers, streamers, and gamers.
Dylan Jones
CEO and Co-Founder, Refereum
Our CEO Dylan spent the week in over 80 meetings sharing the future of gaming and blockchain and reconnecting with old gaming friends.
"I have gone to GDC at least nine times. It's like a massive reunion where you only see the people you liked in high school because GDC brings together all the stellar people within the gaming industry — and well, that's who I hung out with in high school! It's a great way to catch up with everyone and hear about their awesome new projects.
"I'm hyped about the number of blockchain game-solutions popping up in this year's GDC. Last year, I hardly saw any crypto or blockchain-based games, and all of a sudden, it exploded with booths and speakers discussing the space. This is a healthy sign of where we're headed — toward more blockchain-related games. "
Dylan pointed out some of the other big trends in gaming at this year's GDC are using analytics to understand and improve game play, intrinsic system driven interaction diving even deeper into games as communication and community platforms; and network mesh AI to improve the gaming experience. Like always, games are at the head of the technical innovation curve, and this was transparent at this years GDC."
Sloane Earl
Head of Partnerships, Refereum
Sloane is a relationship-focused, nerd-fueled business development leader with a background in traditional and digital concept art and ten years of experience in the gaming industry. She recently joined the Refereum team as Head of Partnerships. She also focuses on Women in Blockchain initiatives as co-founder of Team Block Society, and co-founder of The Wild Gypsy Tour, women's motorcycle event at The Buffalo Chip. Along with Dylan, she worked the floor at GDC.
"There was a huge spike in Blockchain at this year's GDC along with more streaming-focused activities. Considering that this is the exact intersection of Refereum we are even more convinced that our roadmap and gaming is aligned."
"Gaming is excited about the potential use of blockchain technology. For example, we are already seeing more use cases of how blockchain can be integrated into gaming development. Most of all, it was really cool to see indie developers experimenting on the blockchain. This year has validated where we sit and how we can help partners and gamers."
As always, GDC was an exciting and inspirational experience. For the Refereum team, this year's GDC was both a validation of our purpose and a reaffirmation of our value.
---
A few of the amazing blockchain companies represented at GDC:
Enjin - smart crypto for gaming, now partnering with NRG eSports
SatoshiPowered.ai -Decentralized autonomous game development and crowd-publishing
Kraken - a major crypto wallet
DMarket - a crypto-gamer marketplace creating assets out of game items
And of course:
💜 Refereum -building the transparent, equitable referral ecosystem on the blockchain Join, Buy & Earn Games now at Refereum.com