Enabling Rewards For Over 6 Million Gamers: Refereum x DLive
We've partnered with DLive to reward over 5 MILLION+ DLive gamers and 1 MILLION+ Refereum gamers.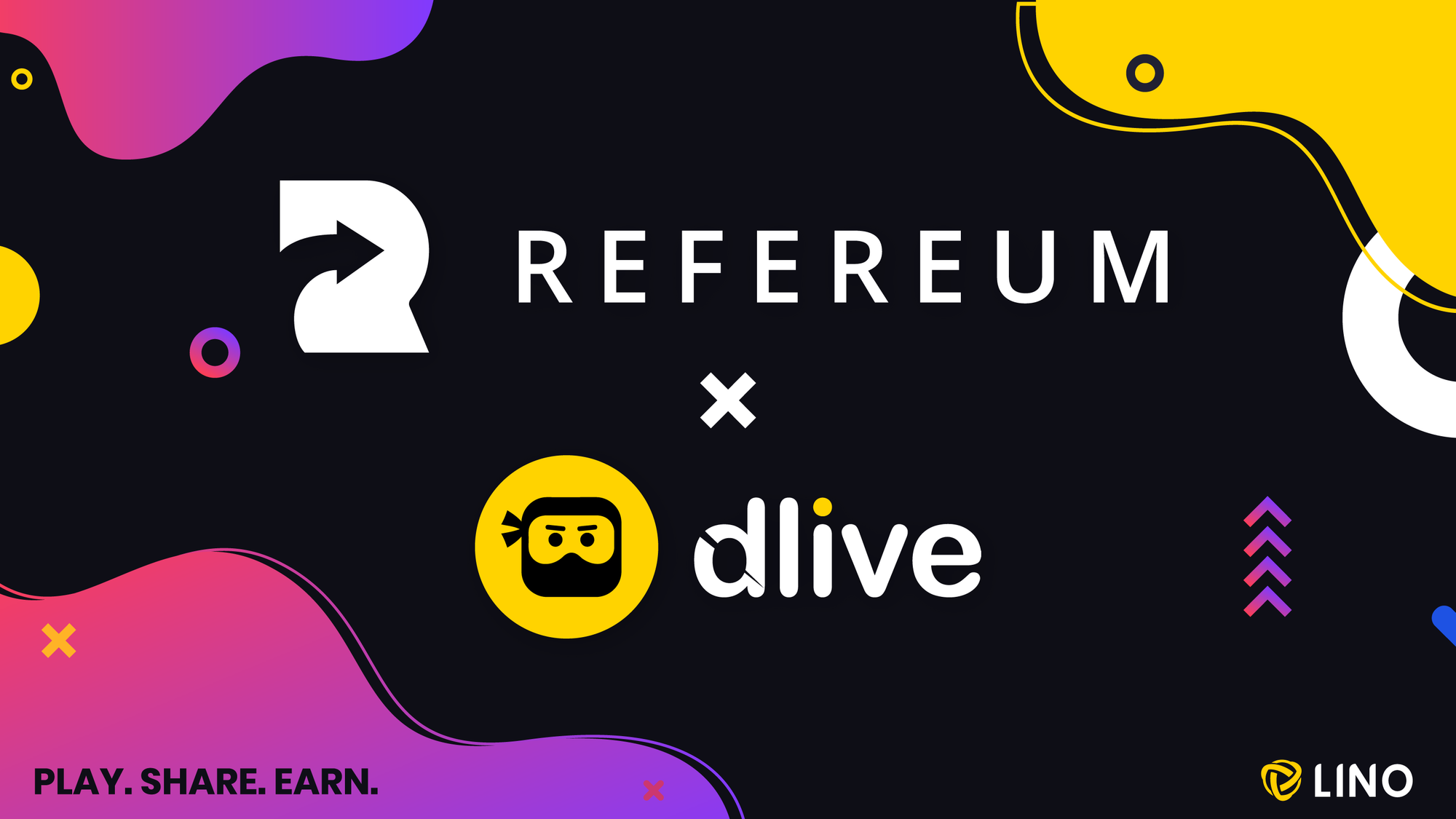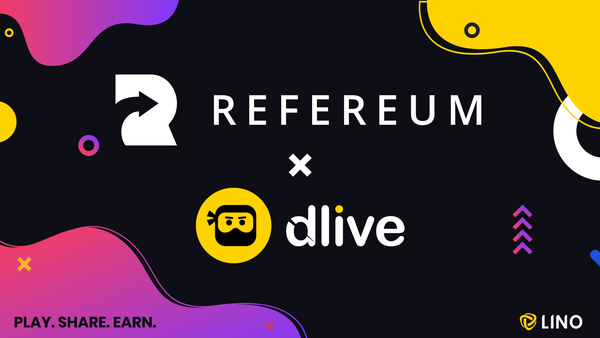 In July 2019, Felix "Pewdiepie" Kjerllbjerg shocked his Youtube audience of over 90 million subscribers around the world as he announced in a video that he would be streaming on DLive, a blockchain streaming platform that rewards viewers with Lemon that can be used to tip their favorite streamers. Kjerllberg emphasizes the opportunities that DLive has provided for content creators: "I think it's cool to have a creator-based website that actually puts creators first". DLive has now surpassed over 5 million monthly active users, making it one of the largest streaming platforms alongside Twitch and Mixer.
We're proud to announce our partnership with DLive, which enables Refereum.com users to earn rewards from watching streams on the three most popular streaming platforms: DLive, Twitch, and Mixer. Cumulatively, the partnership with help introduce over 6 million users between the Refereum and DLive ecosystem, where gamers alike can play games, share communities, and earn rewards. The partnership allows Refereum.com and DLive.tv users to watch streams via DLive and earn rewards from just viewing and engaging with communities! DLive streamers are also able to access a whole new world of rewards from just streaming! By competing in our streaming hubs, you can earn rewards and compete amongst streamers from Twitch, Mixer, and Dlive to see who has the best community and engagement!
"Bringing benefits to our streamers is always one of DLive team's priorities. We are so happy to partner with Refereum to achieve shared goals and ultimately benefit the whole content creators community. " says Charles Wayn, CEO at DLive.

"It's the perfect alignment for gamers to claim what should be getting" says Refereum's CEO Dylan Jones. "At Refereum, our mission is to reward gamers for sharing content — and welcoming Dlive's community into our ecosystem includes many gamers and influencers already familiar with these concepts."
To kick off this partnership, we've released SEVEN NEW creator hubs with some of the most popular DLive streamers: Ltzonda, Atlas, Realseb, Seanhawk, SosoSmooth, Nerd Nation, KangGaming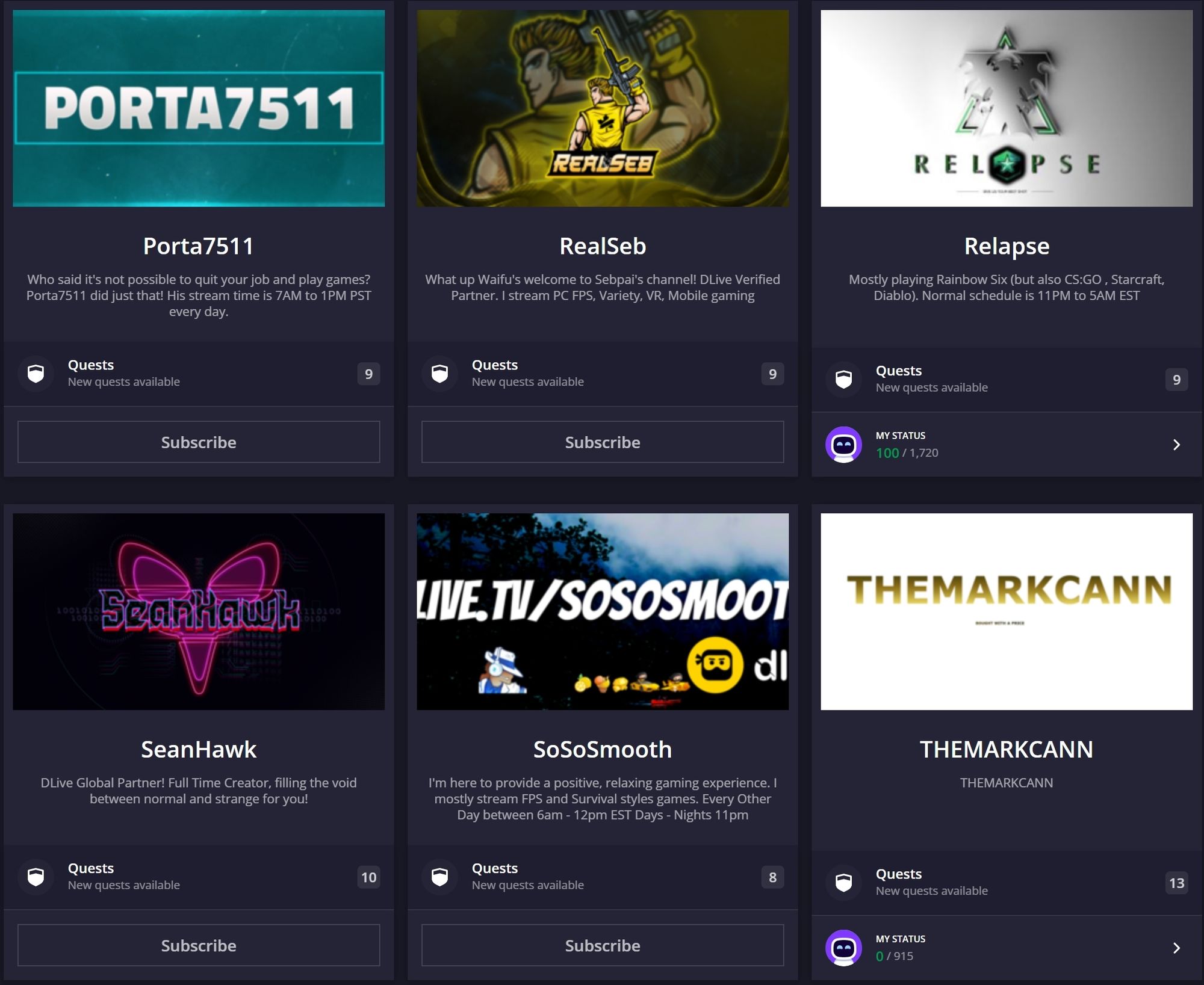 Check out these new creator hubs and watch their streams to win some awesome rewards! If you're a streamer interested in working with Refereum, reach out to us at team@refereum.com. We've also recently introduced an ambassador program that is also open to DLive streamers. The new program is part of Refereum's initiative to continue rewarding our community of influencers. If you are streamer interested in having your community grow with Refereum, check out the latest blog post for more details!

The Refereum DLive integration is now live and you can start earning rewards from engaging with these streams today. Just login to Refereum and then keep watching the action on DLive! You'll be earning for every minute you're watching.

What is Refereum?

Refereum is a games rewards platform that rewards you for doing what you love — playing and engaging with your favorite games. By joining a hub on Refereum, you can earn prizes for completing quests — whether it's streaming a specific game or watching your favorite streamer, you'll accumulate points that can be redeemed for rewards.


If you've got any questions about getting started with Refereum or you're looking for a new group of friends to game with, hop into our Discord — we're super excited to see the DLive interact with the Refereum community. We can't wait to reward even more gamers for doing what they love.

What is DLive?
DLive is a decentralized live streaming platform built on the testnet of Lino blockchain. DLive utilizes the Lino blockchain to incentivize both content creators and viewers. DLive believes that all rewards belong to platform participants, and does not take cuts or charge any fees to content creators. Currently, DLive has more than 5 million monthly active users with more than 125,000 active streamers. To learn more about DLive, please visit https://community.dlive.tv/about/welcome-letter/.