Creators: We're Giving Away Free Diabotical Beta Keys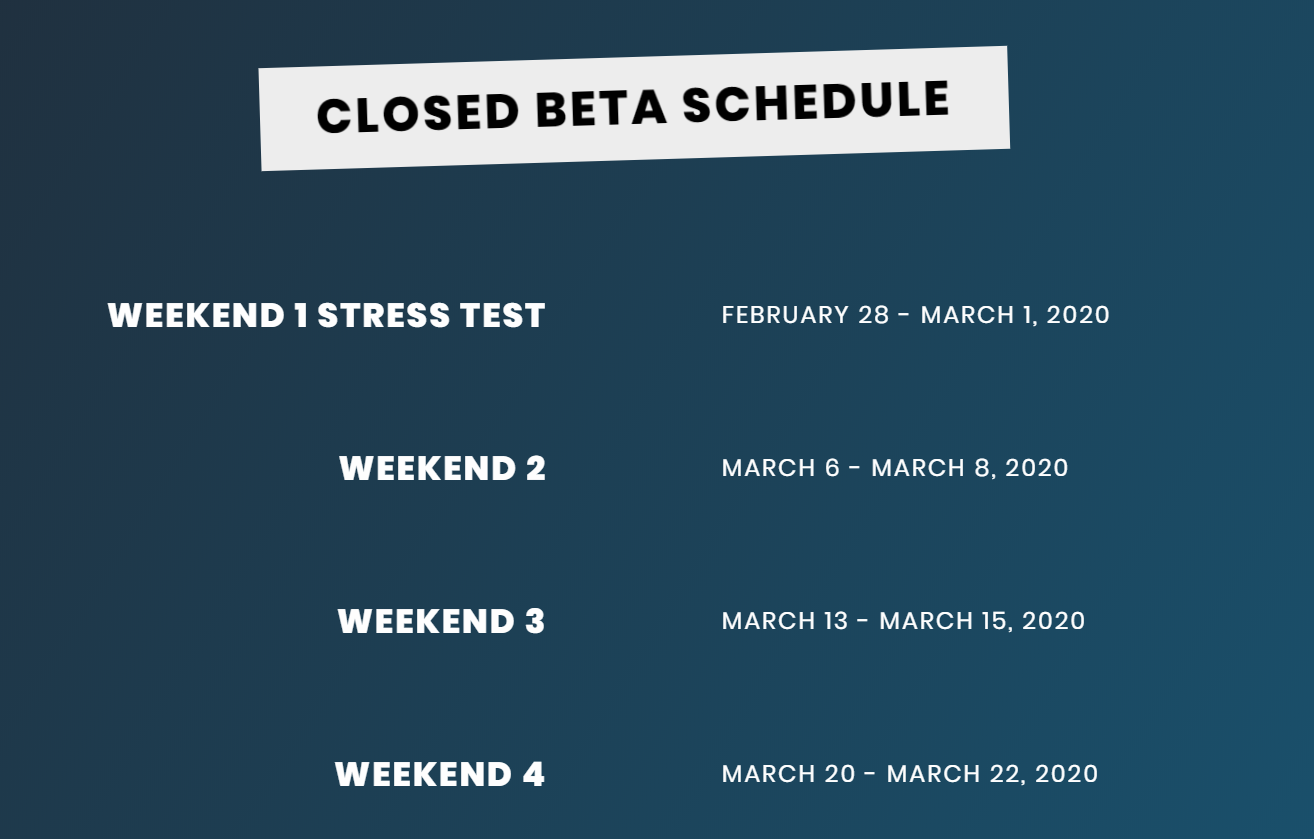 Diabotical has been creating a storm in the FPS world lately: acting as a spiritual successor to Quake, Diabotical is here to give you fast-paced, action-packed arena FPS gameplay.
How do I receive a free Diabotical beta key?
Our latest Diabotical Promotional Hub is open to content creators with over 25 followers on Twitch, Mixer, DLive.
All you have to do is register to create a hub at https://refereum.com/creator-join. As a Refereum creator, you'll receive free keys to our featured and partnered games, as well as receive rewards just for streaming your favorite games to your audience.
How do I access the Diabotical Promotional Hub?
Once you've created a hub on Refereum, you'll have access to join all of our promotional hubs that are open to creators. All you have to do is complete a simple quest in order to receive your free key. If you're interested in streaming games in the promotional hubs, there are Rewards Chests in which you can receive rewards such as RFR, game keys, DLC, expansion packs, etc. used for community giveaways and more.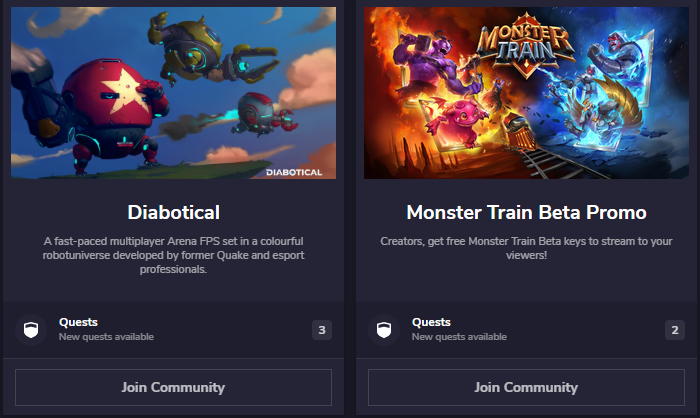 Rewarding both the streamer and the viewer
Streamers can receive free Rewards Chests for streaming featured games on the Refereum platform. We give free keys to all of our creators who are interested in playing, so you'll never have to spend on games again!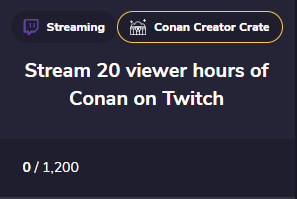 Viewers can receive free Rewards Chests just for tuning into your stream. We're introducing a new style of rewarding your viewers - just for tuning into your stream, they'll be eligible to receive rewards. This way, streamers can maintain their viewer retention, while receiving rewards that they can use to encourage viewership and community building.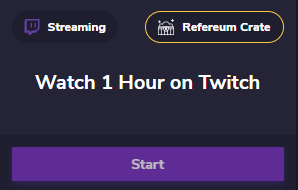 What is Refereum?
Refereum is a games rewards platform that rewards you for doing what you love — playing and engaging with your favorite games. By joining a hub on Refereum, you can earn prizes for completing quests — whether it's streaming a specific game or referring your friends, you'll accumulate points that can be redeemed for rewards.
If you've got any questions about getting started with Refereum or you're looking for a new group of friends to game with, hop into our Discord — we're super excited to have you join the Refereum community. We can't wait to reward even more gamers for doing what they love.

What is Diabotical?
Diabotical is a 2020 multiplayer-only first-person shooter developed by Swedish team GD Studio and published by Epic Games It is in the Arena FPS genre and features gameplay similar to Quake III Arena and its successors. with a variety of game modes, weapons, and complex movement mechanics. The game features a colorful, fast paced, first person shooter featuring eggbots, egg shaped robots who battle each other in the arenas that they have created, with a variety of weapons for different situations.