Our latest featured creator hubs are with Carnage Gaming!


We're excited to announce that our latest featured creator hubs are going to feature Carnage Gaming! Carnage is a gaming and esports organization that has fielded rosters for video games and tournaments such as Fortnite, Rainbow Six Siege, Counter-Strike: Global Offensive, Call of Duty, and more! Carnage has also competed in competitions such as the Ishoni Esports competition, where their team has earned $5,000 for their first place tournament result!
We're also working internally with Carnage Gaming by creating private hubs to test out new Refereum features that will allow multi-team or multi-streamer organizations to reward their streamers for achieving milestones - by doing so, streamers can be rewarded for various milestones such as streaming for 5 hours, hitting follower goals, and more.
Why is this so important to the industry? This opens up a whole new opportunity of growth and measurement for teams and organizations, who traditionally have to manage all of this by hand. Plus it drives competition and engagement within the ranks on a smaller scale, allowing goals to be set and rewarded properly.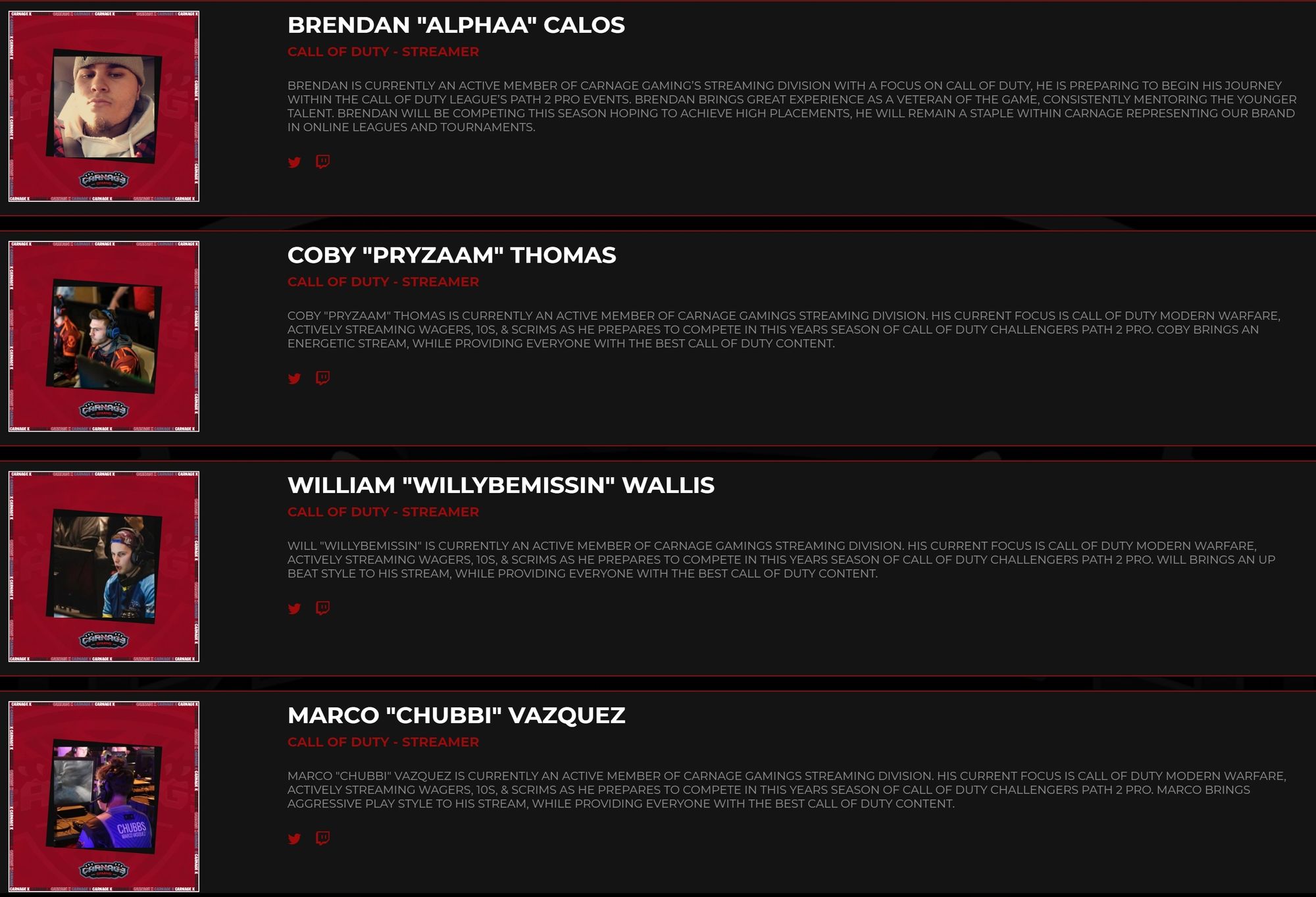 Our latest hubs with Carnage Gaming will feature SEVEN hubs from Carnage creators: Kiingzcg, Chubbi, Alphaa, Nemxsis, Pryzaam, Willybemissin, and Pandamoniumsss. Whether you like watching Call of Duty or competitive FPS style games, the Carnage roster is stacked with veterans and competitive players who provide high levels of game play!
What is Refereum?
Refereum is a games rewards platform that rewards you for doing what you love — playing and engaging with your favorite games. By joining a hub on Refereum, you can earn prizes for completing quests — whether it's streaming a specific game or referring your friends, you'll accumulate points that can be redeemed for rewards.
If you've got any questions about getting started with Refereum or you're looking for a new group of friends to game with, hop into our Discord — we're super excited to have you join the Refereum community. We can't wait to reward even more gamers for doing what they love.