Banner Saga 3: ROUND TWO! Sign up, earn points, and win EVEN MORE rewards powered by Refereum!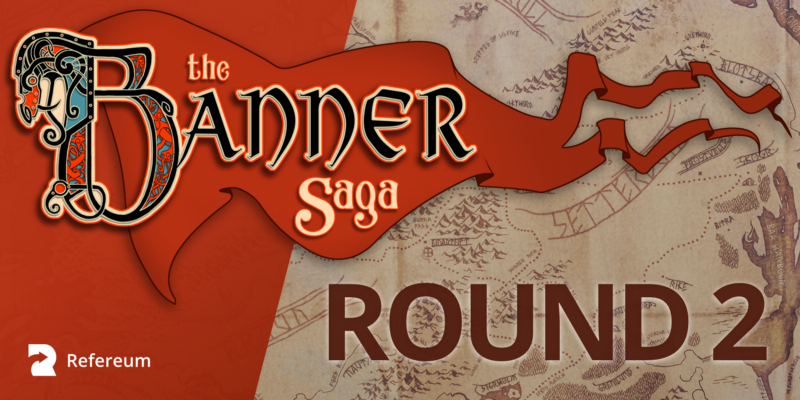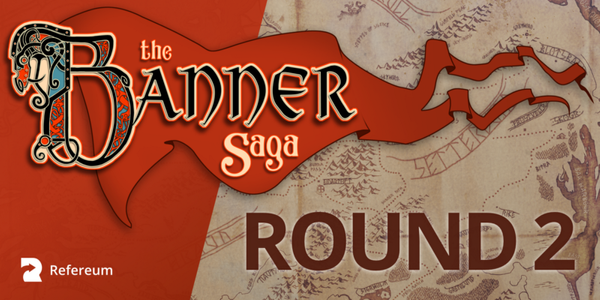 In celebration of The Banner Saga's Eternal Arena DLC release, we're back with the second round of prizes and new ways to earn points. This time around you can earn a new set of in-game digital items and an exclusive physical Warbands board game signed by the Banner Saga Development team. AND now you can earn points streaming and viewing the Banner Saga trilogy directly on BannerSaga.com. If you missed out on the first round, no worries. Everyone starts back at 0 points 👀.
A quick refresher, The Banner Saga Trilogy is an epic role-playing Viking saga where your strategic choices directly affect your personal journey. Make allies as you travel with your caravan across this stunning yet harsh landscape. Carefully choose those who will help fight a new threat that jeopardizes an entire civilization.
How to unlock Banner Saga Rewards
It's easy to participate, just head over to BannerSaga.com and sign-up on their Refereum Engine widget.
By completing actions on the Refereum Engine widget on BannerSaga.com you will earn points toward your progress and move up the tiers. Each tier has a specific reward which will be made available to you shortly after the promotion ends on January 13th.
Look at all that loot!
Whether you're new to the series or a huge fan, Stoic and the Refereum Engine have rewards for you! Let's take a look at what it takes to get into each tier and what the rewards are:
Cartographer's Note — 50 points: Digital Map — Banner Saga 3, Steam DLC Item
The Stinger- 500 points: Gold Wasp — Banner Saga 3, Steam In-game Item
The Skald's Song — 2,000 points: Banner Saga 2 Fully-Orchestrated Soundtrack
Etched in Stone — 4,000 points: Sculptor's Tools — Banner Saga 3, Steam In-game Item
Ward Against Evil — 6,000 points: In-Game Item Trio Pack — Last Stand, Weaver's Ward, Death's Toll — Banner Saga 3, Steam in-game items
Gather the Clansmen — Top 10: Banner Saga Trilogy Deluxe, Steam Bundle ($100 value!)
1st Place Eternal Champion
War Bands board game signed by the Stoic team!
Do you have what it takes to be the Eternal Campaign? Are you the ultimate Banner Saga superfan?! We'll see…
Reminder about the fine print
To be eligible for any of the fabulous rewards listed above, you must sign up on the widget at bannersaga.com, earn points, and reach the tier before the program ends on January 13th. All winnings will be distributed by Stoic after the campaign is complete. You must own Banner Saga 3 to redeem the rewards, outside of the soundtrack in Tier 4 and the physical Warbands Tier 8. All in-game rewards are Steam rewards, so don't go asking for a PS4 key on January 13th!
If you haven't signed up for Refereum yet (what's wrong with you?), sign up on refereum.com now!